Fair shares for energy bills
Sharing energy bills among the tenants of a building according to the amount of energy each one actually uses is not only fair but can also encourage them to reduce their energy consumption. Matt Gardner of Synapsys Solutions looks at the benefits of apportioned energy and explains why the concept is gaining in popularity.
Energy monitoring in commercial buildings is now commonplace and is helping building owners and managers to understand their energy usage and in, many cases, reduce it. But for many, the ability to monitor doesn't provide the whole picture, and more and more building owners and managers require the ability to apportion their energy so that shared services energy such as heating and cooling is fairly charged between building users based on individual tenant demands.
Increasingly, energy consumption in commercial buildings continues to put a strain on the budget, and when you take into account the fact that 80% of the lifetime costs are accounted for in the running of the building it is easy to see why owners and managers are taking decisive action.
It is no longer acceptable to overlook the running costs of a building; and as a result we have seen the introduction of more and more energy-monitoring and targeting systems in recent years. The problem is that whilst such systems are very useful in monitoring the total energy usage in a building, they are unable to split the costs of shared-service heating and cooling plant fairly between individual tenants.
The introduction of the Heat Network (metering and billing) Regulations 2014 further cemented the requirement for a more accurate billing process. As a result we are now seeing energy apportionment specified on a regular basis.
Energy apportionment is a very simple process whereby the total energy usage of a shared space and/or the heating and cooling plant within a building is apportioned to each tenant based on their actual usage and energy demand. It provides total visibility of energy usage throughout a building and ensures that energy used in shared spaces or to supply heating or cooling to a tenant area is fairly apportioned between building users. One of the major benefits is that there are no hidden energy costs, which promotes a greater degree of responsibility for energy use within a building.
But perhaps the main question is why, if it is so straightforward, it is only just beginning to be specified on a regular basis. The answer lies in part in the Heat Network (metering and billing) Regulations 2014 which are UK wide regulations introduced to implement some of the requirements of the EU's 2012 Energy Efficiency Directive.
These regulations require commercial and domestic property landlords of multi-let properties where heating, cooling or hot water is supplied to tenants through a district or communal heating network to provide detailed information about those networks to a central body.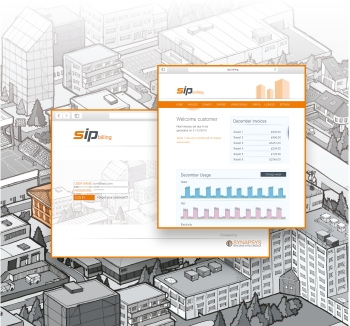 The regulations take into account that the largest share of CO2 emissions from UK buildings comes from space and water heating. The main aim therefore is to allow users of heating, cooling and hot water supplies to be fully aware of their level of consumption and be incentivised to reduce that consumption. But the requirements of the regulations can only be met if landlords can not only monitor energy usage but do so in a manner that allows for accurate billing on a tenant-by-tenant basis.
The specification of energy apportionment in a building has allowed the industry to take a step closer to meeting the requirements of the Heat Network (metering and billing) Regulations 2014, but it is not the only driving force. Cutting costs is equally important; as the cost of energy continues to escalate, tenants want to ensure that they only pay for the energy they actually use.
For energy apportionment to be not just adopted but also rolled out successfully therefore requires a tenant billing solution which provides the landlord with the ability to automatically bill tenants based on their apportioned energy calculations. These billing solutions, such as our SIP Billing, effectively join up the dots — providing a portal for the landlord to view, monitor and make adjustments to the system and charges but also for the tenant to view and monitor their energy bills and usage.
An additional benefit of apportioned billing to landlords and managing agents is that far less of the energy costs need to be included in service charges. With tenants paying fairly and accurately for energy costs, service charges become more accurate and rental rates are protected.
We have all been in a restaurant when one person orders the most expensive thing on the menu because they know that the bill at the end of the evening will be split equally between the group. The same is true of energy consumption in a shared building, because each person is only responsible for a proportion of the cost of their own actions.
Energy apportionment is a way to change this mentality and ensure that tenants are only billed for their actual usage and energy demand. This total visibility of costs will make a real difference in promoting responsibility for energy use in the future and is one of the greatest drivers towards achieving greater efficiency.
Matt Gardner is senior business development manager at Synapsys Solutions.
Related links:
Related articles: