Voltage optimisers reduce school's electricity bills by 20%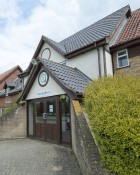 The installation of voltage-optimisation equipment has enabled a school in Norfolk to reduce its annual electricity bill by 20%, representing a reduction in energy consumption of 120 MWh a year and CO2 emissions reduced by 50 t. The equipment was supplied and installed by Efficient Power Solutions for Acorn Park School, a specialist autism school.
The school is run by Acorn Care & Education, and this project is part of a wider initiative by its estates team to reduce energy consumption across all its site.
The EVO+S equipment was installed with minimal disruption to the running of the site, followed by electricity consumption being analysed for 12 months. Two units were installed, one rated at 120 kVA and one at 150 kVA.
Matt Ellis, national facilities and construction manager at Acorn Care & Education, said, 'We have a significant energy spend across our estate, and we are always looking for ways to ensure we control and reduce this element wherever we can. The voltage-optimisation units installed by EPS have played a part in this. It was a successful project both from an engineering and savings perspective.'
Related links:
Related articles: