When did you last see your fire dampers?
The requirements for fire damper testing have changed. British Standard 9999:2017 now says that all fire dampers are to be inspected and performance tested annually (not every two years as before). Andrew Steel of Airmec asks if you are you compliant?
In a nutshell, fire dampers should be tested on installation and every year thereafter, according to latest guidance. There should also be ready access for inspection (usually hatches). It sounds simple but it's not happening enough!
At the end of 2015, I wrote an article for Modern Building Services highlighting the risks, because fire dampers are so easily overlooked in maintenance regimes. Too often they are out of sight, out of mind. The article followed the Channel 4 News exposé that almost half the fire dampers in a major 'flagship' PFI hospital in Birmingham had never — yes, never — been tested in the then five-year-old building's lifetime. When 418 dampers in one area were then eventually checked, only 218 passed. 197 could not even be accessed.
Then before we knew it, there were reports of similar issues in PFI schools. It is difficult to understand how such basic fire-safety requirements are routinely being overlooked.
We can all speculate as to how these situations arose in the PFI financial environment and argue that 'it wouldn't happen here' … but have you checked your records recently? It is very rarely that our engineers come across a business which has 100% certainty over (a) what dampers they have and where, and (b) whether successful tests are still valid and have been recorded for all of them.
In February 2017, the BESA (Building Engineering Services Association) updated its comprehensive technical bulletin on fire and smoke damper maintenance. It is downloadable at the association's website* and sets the legal framework as well as defining good practice for testing and reporting. So there's no excuse any more, and, indeed, all the publicity around the Birmingham building prompted a surge in demand for our services and, no doubt, those of other providers.
Yet still, when we visit companies to scope their needs for air and duct cleaning services, we often find that fire dampers have been overlooked, and that there is no readily-available remedial budget. Or we come across 'panic buying', often ahead of an audit or simply because someone has been made aware of their responsibilities and has had to find a budget for the work come hell or high water. Neither scenario is an economical solution — and both imply that too many building occupants are at risk as I write.
Obligations and sanctions
To put the obligations into a legal context, the Regulatory Reform (Fire Safety) Order (RRO), which came into force in 2006, requires a 'responsible person' to make sure that all components of the fire safety system are kept in 'efficient working order' and 'good repair' — and that means everything from the fire extinguishers to the most well-hidden dampers. They must carry out a risk assessment and have a planned maintenance regime in place for the entire system.
If you run a business or own a building, you could face a fine of up to £10 000 and two years in prison for failing to comply with the RRO. The local fire officer can close your business down if not satisfied that the right measures, including regular testing, are in place.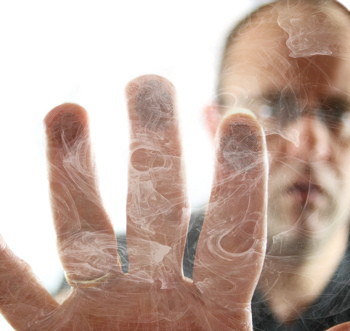 The frequency of testing is defined by British Standard 9999, the code of practice for fire safety in the design, management and use of buildings. The latest version BS 9999:2017 is a code of practice for fire safety in the design, management and use of buildings. It states that all fire dampers should meet the criteria of fire resistance for a stated period of time, that all fire dampers are to be inspected and performance tested annually by competent persons and that any defects are to be logged, necessary action taken and certificates of testing are to be obtained.
This has tightened the requirements for electrically operated dampers which previously were recommended to be tested every two years. Spring-operated fire dampers were always recommended to be tested annually, and any in dust-laden and similar atmospheres must be checked much more frequently.
In addition, some insurance companies will no longer pay out on claims where it was found that the fire was started or spread by unmaintained, dirty or greasy ductwork systems.
The plan
If in doubt, your first priority is knowing what you've got and then putting together a plan to remedy any shortfalls. We all know that planned maintenance is better (and less costly) than reactive action.
The starting point is a survey. This will produce you an asset register and identify the need for fitting any extra access doors and other access requirements. After this, the testing can be planned in the most effective way. If you don't have an asset register, this approach is likely to cost less than going straight ahead and commissioning testing.
Unless you have certification to prove that you can safely carry out fire damper drop testing, you will need specialist help, and choosing a BESA member is a good start. They should be able to provide a complete tailored service, including the surveys and setting up the right inspection schedules and record keeping procedures, as well as seamlessly installing any extra inspection hatches as needed.
Andrew Steel is managing director of Airmec.
*www.thebesa.com
Related links:
Related articles: