Student housing in Exeter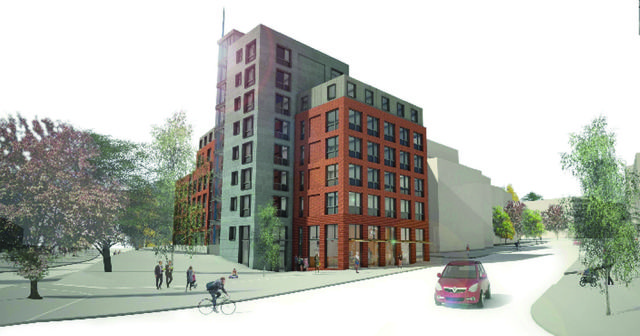 M&E specialist JS Wright has secured a contract over £1.3 million for student accommodation in Exeter. The project includes mechanical and electrical services for a new 120-bed scheme on the site of an old pub, the Honiton Inn in the city. The project is due for completion in December 2019.
J S Wright was commissioned by South West regional contractor Pollard to equip the eight-storey block and its amenities, including a laundry, common room, warden's office and cycle storage, with the energy efficient equipment.
The services include low pressure hot water (LPHW) heating, internal mains cold water and boosted cold water, domestic hot water, and gas distribution. The company will also install a Building Management System, direct expansion (DX) air conditioning for the communications room, and all above-ground drainage.
In addition, a rainwater harvesting system, sanitary ware, and fire safety dry risers, sprinklers and alarms are within the wide-ranging commission. J S Wright's electrical brief will include the design and installation of the building's mains distribution, including its low-voltage (LV) power distribution to individual flats, and communal power and lighting.
As part of its role in protecting students and their property, J S Wright will fit access control, CCTV, and data and TV systems, along with lightning protection and a disabled refuge system.
Related links:
Related articles: