J S Wright wins in Wimbledon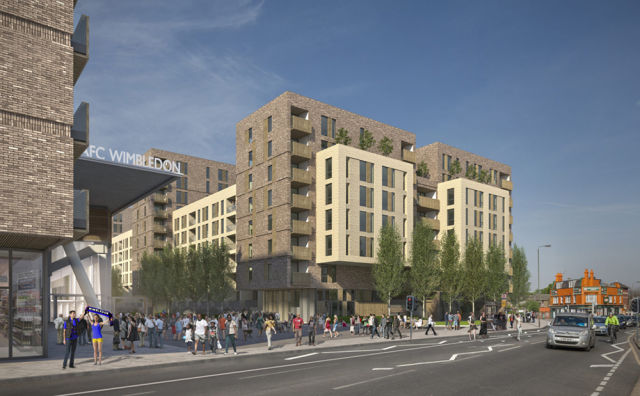 Building services J S Wright is to help start the residential phase of a £4 million regeneration scheme in Wimbledon.
The company won the contract to provide engineering infrastructure for Stadia Three, which is the first residential element of Wimbledon Grounds and is scheduled for completion in October 2020. Wimbledon Grounds is a joint venture between housing developer Galliard Homes and housing association Catalyst to build 632 homes and commercial space on the site. It is being built next to a new purpose-built stadium for AFC Wimbledon.
An energy centre and distribution system will be installed in the three buildings alongside plantrooms and pipework to distribute boosted cold water. Above ground drainage and rainwater harvesting systems will be equipped at the basement and lower levels as well as install risers, plant room ventilation and a building management system.
The project follows a recent £4 million contract by Galliard Homes to fit out 379 apartments at the Timber Yard in Birmingham's Chinatown.
Phil Leech, managing director of J S Wright, says: "We are delighted that our proven skills and expertise in equipping apartment developments have been rewarded with another commission from a developer with whom we have built a highly successful working relationship."
Related links:
Related articles: