Coolair brings latest tech to Elizabeth House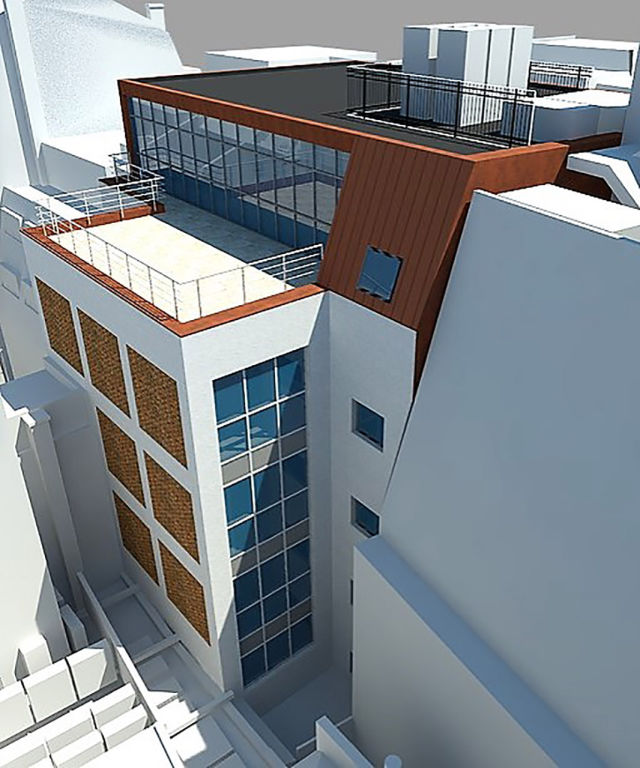 Air conditioning installation contractor Coolair Equipment will bring state-of-the-art technology to a major office redevelopment in central London.
The company has secured a £150,000 contract to install a new leak-tight heating and cooling system for Elizabeth House, close to Gray's Inn Fields in Holborn. It will install a new Mitsubishi Electric Hybrid Variable Refrigerant Flow (VRF) ducted air conditioning system that combines refrigerant and water to ensure leak-tight simultaneous heating and cooling.
The commission, from Harrogate-based mechanical services specialist VMEC on behalf of main contractor Phoenix Construction Services is part of a multi-million-pound upgrade for the tired 1960s landmark building. With two new storeys added, the renovated and expanded building will have more than 14,000 sq ft of accommodation, equating to an extra 30% of additional office space, across all seven floors.
With piping carrying water instead of gas with the same ability to deliver comfort cooling all year round, the system's modular two-pipe design removes the use of refrigerant and the need for leak detection equipment in occupied areas. Work on site on the project is due for completion at the end of August 2019.
As an accredited Diamond Quality Partner of Mitsubishi Electric, Coolair Equipment's new National Aftersales Division has also signed an annual maintenance agreement that includes a seven-year warranty on the system.
Related links:
Related articles: