Viega adds Megapress Easytop to valves to range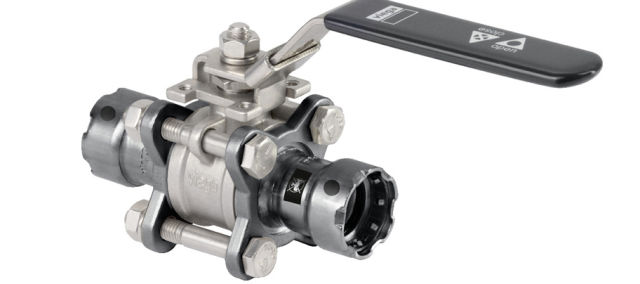 Viega has extended its Megapress range further with new Easytop ball valves designed for thick-walled steel tube systems. The new products are available in ½" to 2" sizes and with both a standard EPDM sealing element and a Megapress S version with an FKM sealing element suitable for higher temperature applications up to 140oC.
The valves are quick, simple and clean to install. As with the rest of the Megapress range, the new valves feature SC-Contur technology that delivers a 100% positive leak during testing if the fitting is inadvertently unpressed. This reliable method of detecting missed connections prevents costly and time-consuming issues occurring after the installation is complete.
The range of Viega Easytop system fittings includes products for use on copper stainless-steel and plastic (multilayer) systems in a range of pipe sizes including XL dimensions. The product portfolio also features adapters suitable for threaded and soldered connections.
"We are continually working to expand our range to give building service contractors even greater installation flexibility," said Scott James, director at Viega. "The new Megapress Easytop valves offer a high-quality solution with the simplicity of press connection technology – overcoming many of the installation issues traditionally associated with thick-walled steel tube."
Related links:
Related articles: