HygroMatik offers smart steam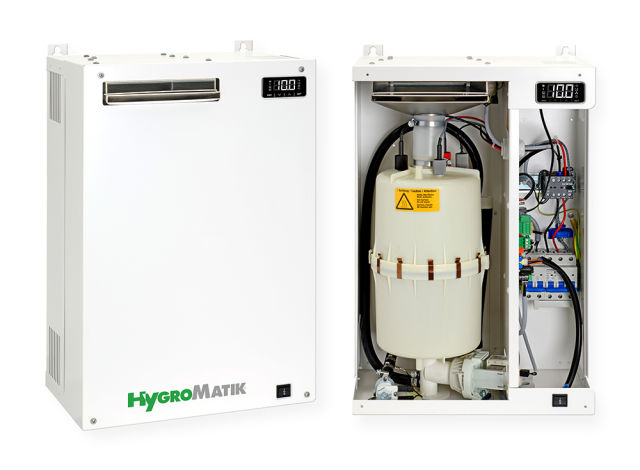 The new MiniSteam E from HygroMatik is the safe and smart solution for direct room humidification. An electrode humidifier, it operates with normal tap water to generate pure, mineral-free steam.
For rooms or houses in which there is no centrally controlled air-conditioning system, the MiniSteam E offers an excellent and efficient alternative for humidification. Compact, it's easy to install and mount on a wall.
A maximum steam output of 5 or 10 kg/h makes the MiniSteam E just right for the humidification of small and medium offices, production and storage facilities.
Durable and efficient, the MiniSteam E housing tray is made of corrosion-resistant stainless steel, just like its large-area electrodes. Both can be replaced without any tools. Maintenance is simple too. The unit cover can be completely removed and the reusable steam cylinder is easy to open and clean.
Related links:
Related articles: