Responding to the challenges and opportunities of sustainable design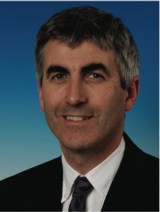 H&V07 will be the launch pad for an ambitious action plan designed to help contractors spearhead the growth in sustainable engineering solutions.
David Frise
explains the thinking behind this initiative.The demand for sustainable engineering solutions will continue to grow steadily throughout 2007, and it is vital that contractors are ready and able to respond and to offer expert guidance to clients. Just before Christmas, Ruth Kelly, Secretary of State at the Department for Communities & Local Government, raised the stakes significantly by making explicit reference, for the first time in a public speech, to mandatory energy performance certificates for all buildings. 'One way Government can help is by giving people the information they need,' she said. 'By 2009 we expect almost every building in the country to have an energy performance certificate when built, sold or rented out.' This is a serious statement of intent and reflects growing political determination to tackle our wasteful habits and carbon-intensive building stock. However, the principle of a sustainable lifestyle goes even further — as it applies to social and economic factors, as well as the more easily grasped technical elements of energy saving and recycling of waste products. And it is the specialist installation and contracting professions that hold the key. Sustainability encompasses our efficient generation and use of energy, the reduction of our dependence on fossil fuels and minimising waste in all its manifestations. It requires us all to plan our developments in socially sensitive ways and to look at the impact on local economies of our work. Ultimately, it also means that what we do should be much more efficiently managed to be less wasteful and far less expensive. We have to strike a balance between the commercial and the residential, between public and private forms of transport to service our projects, and look at how new developments will impact on the public that live in and around the local area for generations to come.
Economic prospects
This might seem rather far above the heads of 'mere' M&E contracting firms, but they are not. In fact, these values are going to be central to the way we do our work in the future. They also have huge implications for our future economic prospects. With this in mind, the HVCA's sustainability issues group (SIG) commissioned consulting-engineering firm FaberMaunsell to produce a report outlining the key sustainability market drivers and likely impacts on contractors. It revealed, as we suspected, that there is widespread lack of knowledge at all levels in the M&E contracting sector of the opportunities in sustainable engineering that are available to contractors. However, it also revealed just how much of this work will be carried out by engineers with traditional services skills. It is also becoming ever more obvious that clients also have the strongest possible financial motive for making sure that we grasp this opportunity so they can reap the long-term environmental and running cost benefits. The research findings have now been transformed into an agenda for action, which will be launched during the H&V07 Exhibition at the NEC on 28 February It identifies a series of actions that our sector must take to position itself to lead the sustainability drive. The first steps are already underway and include the need to raise awareness among HVCA members of sustainability in all its aspects and assist them towards an expertise in the identification and implementation of sustainable solutions. We will also identify and, where necessary, develop the standards against which actual and potential sustainable solutions can be evaluated. This plan, inevitably, will require us to define the additional skills requirements demanded by the sustainability challenge and facilitate vocational training and workforce development to meet these needs. We will also promote HVCA members as experts in integrated energy systems and able to take an holistic approach to the growing building services engineering needs of customers and clients.
Technical expertise
Many 'traditional' installers still think that sustainability is something they leave to others. They wish to carry on planning and implementing projects in the same way they have always done; they must quickly get out of this mindset. Our engineers have an enormous amount of technical expertise to bring to this party; if we do not do so, clients will soon be looking for others who can. The HVCA action plan therefore includes a series of steps that the sector must take to ensure it is ready to fully exploit the opportunities. First, we will develop and publish a series of single-sheet information leaflets on aspects of sustainability, to be available free of charge to members via the encrypted area on the HVCA website and in hard copy. These leaflets will be supported by a series of seminars, workshops and debates spreading the sustainability message. There will also be opportunities, during the rest of this year, to present and promote the key elements of sustainability and the importance of the role of contractors in its delivery to MPs, ministers, civil servants and other opinion formers — including client bodies and professional institutions. The association is also in the process of publishing a series of 'green' guides to good practice and/or specifications for sustainable systems and equipment — including geothermal heat pumps, combined heat and power, solar thermal technologies and biomass boilers. The HVCA will review, annually, the environmental aspects of its independent member inspection and assessment regime — and the standards on which they are based — to ensure compliance with current best practice. We will also encourage members to adopt the principles in the ISO 14001 standard for environmental management of their businesses.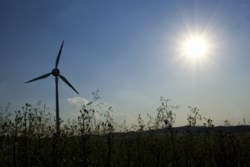 — Many 'traditional' installers still think that sustainability is something they leave to others. However, a survey commissioned by the HVCA revealed just how much of this work will be carried out by engineers with traditional services skills.
These are ambitious and urgent targets, but we have little choice if we are to keep pace with the rapid rate of change and rising client expectations. The major debate and launch at H&V07 will mark a step change in the contracting industry's approach to sustainability. All contractors must take the information on board and adjust their businesses accordingly to make sure they are not left behind.
David Frise is chairman of the HVCA's sustainability issues group. He will be presenting the agenda for action at H&V07 on Wednesday 28 February 2007 during a session entitled 'Making money from sustainability — what contractors need to know', chaired by HVCA president-elect John Miller. This will be followed by a panel debate with leading sustainability experts.
Related links:
Related articles: