Ravenheat's new boiler web site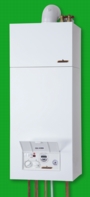 Boiler manufacturer Ravenheat has developed a new web site for specifiers, installers and customers. It shows the full product range, including gas-fired boilers such as Combiplus and Combistore, which deliver higher flow rates than other traditional gas boilers. This is of particular benefit in helping to meet and exceed minimum measures set down in Code Level 3 for Sustainable homes.
The are sections dealing with frequently asked questions and providing information about training and booking courses online.
Related links:
Related articles: