Designing out long-term costs for controls

To reduce costs, mechanical plant is often being configured with controls systems built in. Mark Stanton of Trend, argues that this is a false economy if it doesn't match the main system and that a single building energy management system (BEMS) from a reputable supplier will be more resilient, compliant and sustainable.
The vast majority of modern properties use a BEMS to help optimise energy usage, reduce carbon-dioxide emissions and save money. This is no surprise, given that a fully integrated building energy management system can have up to 84% of a building's energy consuming devices directly under its control.
While the benefits of BEMSs are widely acknowledged, there is a growing tendency for mechanical plant such as air-handling units, chillers, boilers, fan-coil units and variable-air-volume (VAV) controllers to be manufactured off site and brought in as a 'package' with a control system already built in. This is seen as a way to value engineer a project and remove cost at the installation phase. However, while these systems can be relatively inexpensive, they often ignore the main control specification requirements and necessitate the use of third-party interface protocols such as BACnet, KNX, Modbus or M-Bus, — which increase complexity and cost, and diminishes the feature-rich experience of a 'clean' system.
Compliance can be achieved by interfacing one manufacturer's system with another, but this will never result in the optimal solution and should be avoided if at all possible. This is because a manufacturer's products are specifically designed to work with a certain protocol and using equipment from the same supplier ensures quick, easy and seamless integration of devices such as terminal units, plant controllers and I/O modules. Put simply, controls systems that are autonomous, conflict with each other or do not interconnect will have a negative impact on occupancy comfort conditions, energy use and equipment lifespan.
The use of third-party control solutions adds an unnecessary level of complexity to a system. It requires highly experienced integration specialists to achieve a desirable result. The more systems that a building has, the more skilled resources they will need to maintain them.
Something going wrong with a hybrid system, and a chosen installation and maintenance partner not being able to remedy the problem could mean that additional specialist — and for that read expensive — assistance will be required. This will undoubtedly increase the lifetime costs of the building. While it might be tempting to go for a cheaper deal initially, a failure to look at the bigger picture can actually result in higher costs over the medium to long term.
It is worth noting here that some installers are to blame for engineering further complexity into controls systems by deliberately creating hybrid systems using third-party I/O modules. As only they have the requisite expertise to maintain it, customers are locked into using their services so that they can make more money. Using proven products that are installed by reputable integrators can help avoid this problem.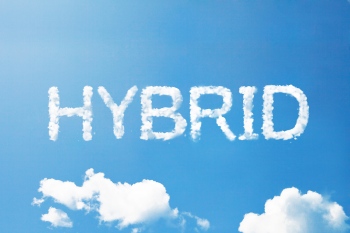 Also, interoperability should be considered. Those who purchased a Trend IQ controller 20 years ago and now wish to extend their system can buy the latest IQ controller and it will communicate seamlessly with earlier products. This means that the BEMS can be easily upgraded and expanded, vastly increasing its resilience.
End users want more information than ever before about what is going on in a building and how its plant infrastructure is operating and using energy. The complexity of modern buildings and the demand for 'big data' will also cause a problem if multiple systems are in place. End users need the right data in the right place at the right time. Having to collect this information through different systems and databases is not only time consuming but also means that the figures have to be cross-referenced in order to fully understand the bigger picture.
Claims from BEMS manufacturers about the problems associated with integrating different controls systems are sometimes met with scepticism and a sense of 'they would say that, wouldn't they?'
However, these concerns are based on what's actually happening in the field, and they are not unique to any particular BEMS manufacturer. A single-source BEMS will work better on a day-to-day basis and can be fully supported throughout its entire lifecycle. Just as importantly, maintenance, repair, expansion, training and optimisation of the system will be far easier, quicker and cheaper, making it the more sustainable option.
Mark Stanton is key account director at Trend Control Systems.
Related links:
Related articles: