Recognising the skills of our industry stalwarts
Malcolm Anson, president of the Building Controls Industry Association (BCIA), explains the need to highlight the valuable skills that our industry stalwarts bring and why trade associations are doing more to recognise them.
I have recently spent a lot of time underlining the importance of training in the building controls industry. I have also shared my concerns about the lack of younger people working in our sector and what we can do to bridge this gap.
These issues not only affect our industry but also apply across the board. The Government has responded by introducing various solutions such as the Trailblazer Apprenticeship and the new T-Level qualifications. These will play a significant role in helping to encourage and discover talented young people in key areas like construction and engineering.
However, we must also remember that we have extremely proficient individuals already working within our industry. These people are of all ages and have entered the sector from different backgrounds. Some may have learned on the job, while others may have started out in an electrician role and have now made the successful transition to becoming a building controls engineer.
While it is understandably crucial that we wish to recruit more young people to replace those who are retiring for example, we must not overlook the efforts of the knowledgeable people we currently have in place.
We must recognise the skills of our industry stalwarts because people on the first step of the ladder need experienced and professional faces to lead by example and guide them to a long and worthwhile career.
In addition, technology has moved on. Jobs are becoming ever more complex. With the introduction of Internet of Things (IoT) and so forth, evolving skills are required. These are exciting times — but challenging nonetheless.
Our industry stalwarts are embracing a whole new way of working from when they joined the ranks. Now they are teaching those on the way up and developing the next crop of building professionals.
It is vital that we acknowledge their work and show respect to retain our success stories. If individuals don't feel truly valued or appreciated, they will look elsewhere. The same applies in any job.
It's even more relevant due to the imposing timeframe of the Minimum Energy Performance Standard (MEPS) which comes into force early next year (April 2018). Building owners will need to comply with this legislation by ensuring their property meets a minimum Energy Performance Certificate (EPC) rating of E before they can be let to new occupiers.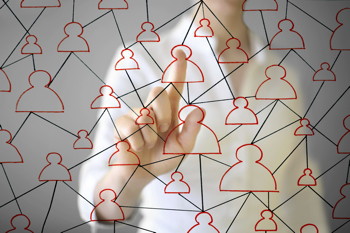 Current figures show that over a third of London commercial buildings have the worst EPC ratings in the UK with 18 000 of them obtaining an EPC rating of F or G. There are large financial penalties in place for those building owners who do not meet the criteria as the Government cracks down on reducing carbon emissions.
In a recent survey conducted by UK Construction Week, 81% of respondents believed that building controls and systems are the key attribute to achieving a higher energy rating. Having the right individuals on board who can implement effective building controls therefore makes a sizable difference in lowering costs and energy.
We at the BCIA strive to meet the needs of our industry. One of the ways in which we do so is by offering our own suite of specialist training courses (BC1 to BG6). These are aimed at all levels, from beginner to experienced, to young and old — we welcome everyone. The courses have proved highly popular in helping members of the industry to prove their credentials.
We are also investigating working with other associations on a young engineers' group. We believe this will be pivotal in providing a suitable platform for sharing new ideas and establishing a support network for young engineers.
Furthermore, the BCIA has also worked alongside JIB to introduce a new Electrotechnical Certification Scheme (ECS card) for building controls professionals. This is key because it is instantly recognised within the industry and demonstrates the skills which have been earned.
It is also a badge of honour and visible proof to building owners that holders of the card have the skills required for the task in hand.
As an association, we need to celebrate the achievements of our building professionals and encourage them to be proud of their successes. By giving our members of the industry something to earn, we can help motivate them on their journey. We are proud to greatly assist in providing recognition for our industry stars.
Related links:
Related articles: