Wellbeing and HVAC systems

The 'Health, wellbeing and productivity in offices' report shows that staff costs typically account for 90% of businesses operating costs, so any factor that impacts their ability to produce should be a major concern for any organisation. If the true value of the office environment included a calculation for good 'wellbeing', then the systems being specified would certainly offer an incentive to go far beyond legislative requirements. Going further than legislation provides further benefits, particularly when energy performance is improved and operating costs are reduced.
The World Green Building Report "Health, wellbeing and productivity in offices" states that: "Overwhelmingly, research clearly demonstrates that the design of an office has a material impact on the health, wellbeing and productivity of its occupants." The report also highlights the importance of indoor air quality (IAQ) and thermal comfort as they play important roles in occupant comfort and wellbeing.
Even though building specifications for HVAC systems are based around design standards, thermal comfort is a condition of mind, assessed by subjective evaluation. It therefore presents a complication for standardisation of system design. However, there are approaches to achieving thermal comfort that complies with legislation and which can support wellbeing that are increasingly available to the market.
Thermal comfort is not only about temperature. When designing its latest systems, for example, LG was focused on providing control capabilities for occupants that also took into account dehumidification rates and draught effects. The outcome is an individually-tailored and controlled system that utilises the ability to monitor humidity as well as temperature (hence the name 'Dual Sensing Control'). This is now included in the LG VRF range.
Traditional comfort cooling and heating products have provided conditioned air through a fixed evaporative temperature that would generically maintain a difference between air on- and off-coil. This means that, as the air on-coil would reduce, so would the air-off in direct proportion, leading to draughts. Moderations to this approach to maximise system efficiencies have involved variable evaporative temperatures but this affects the entire systems operation during the process.
With the LG 'Comfort Cooling' feature incorporating Dual Sensing's temperature and humidity control approach, the user of the product can select a desired room temperature locally. Both sensible and latent loads are monitored and responded to and the difference between air on-coil and air off-coil is not retained in direct relation as the space load reduces. This creates a constant thermostat on condition, providing air off-coil temperatures similar to that of the room. In turn, this maintains the occupants desired local conditions.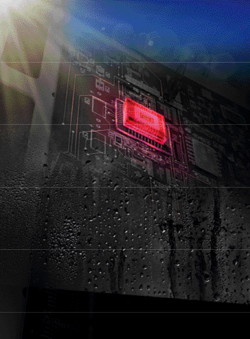 By measuring latent loads through humidity monitoring, the dehumidification rate of an area can also be controlled with more accuracy to achieve optimum levels of 30-60% RH. This eliminates discomfort such as headaches and eye strain. It also matchesoperating conditions to loads exactly, rather than basing operation on sensible loads only, preventing over- or under-cooling.
partner.lge.com/uk
Follow us @LGUK_B2B
Related links:
Related articles: