Safe to touch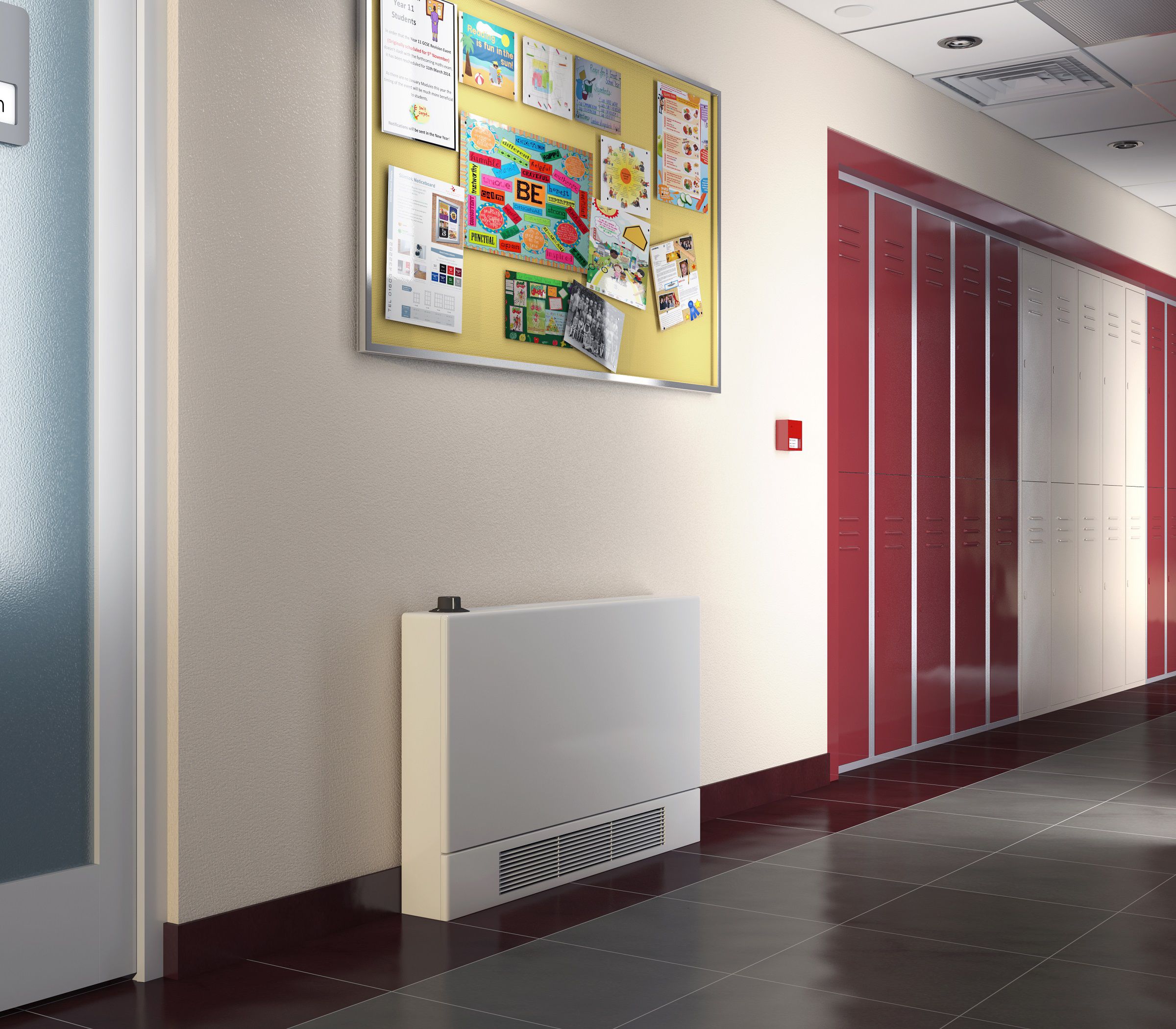 There are responsibilities that many building owners have for providing a safe environment. And safe heating is one of those obligations. Chris Harvey explains.
Low surface temperature (LST) radiators are key where there is a need to meet the requirement of NHS Guidance Note - Safe hot water and surface temperature in hospitals, care and nursing homes. LSTs are also applied in sheltered housing, schools and nurseries.
They can also be found in an increasing amount of general needs housing that may be used by vulnerable people during that home's lifetime. They are also highly relevant in sports centres and other public service buildings where the owners want to take all the risk out of the building from day one of it being in operation.
When asking whether LST radiators are needed, you only need to consider the risk of older people falling and injuring themselves on a radiator, along with potential dangers from those with a visual impairment bumping into or brushing against radiators. Some elderly people have a reduced sensitivity to high temperatures and others simply cannot react quickly enough to prevent injury from hot surfaces if they inadvertently come into contact with a conventional radiator, where surface temperatures may be as high as 75°C.
Older people and those suffering injuries have an increased susceptibility to losing their balance and falling, and the possibility of these people becoming trapped against a conventional radiator brings the need for LST radiators sharply into focus. And of course, the injuries that are possible to the very young are too horrific to contemplate, so it's clear that serious dry burns can be caused very quickly at these temperatures and that LST radiators are the obvious response to the dangers.
LST radiators need to be designed to ensure they offer as much protection as possible for occupants. This includes design considerations such as rounded corners and edges. Additional accessories such as safety grilles; easy-to-operate heating controls and even arthritic adaptors for people who are unable to grip controls easily, can be incorporated to provide a user-friendly 'package' that meets all of the occupants' needs.
Companies like Stelrad are going the extra mile to ensure that radiators continue to be an aesthetic choice as well as a common sense one, with a wide range of designs, an easy to install philosophy and the widest range of sizes to ensure that there is a radiator for pretty much every application that can be imagined. It's a trend that specifiers – including those working in the social housing arena, and heating merchants like and are embracing.
Radiators are still responsible for providing the heat in more than 90% of domestic heating systems installed in the UK and a surprisingly high percentage of commercial properties as well, so the age of the radiator is still very much with us.
Chris Harvey is head of marketing, Stelrad Radiator Group.
Related links:
Related articles: