Keep your options open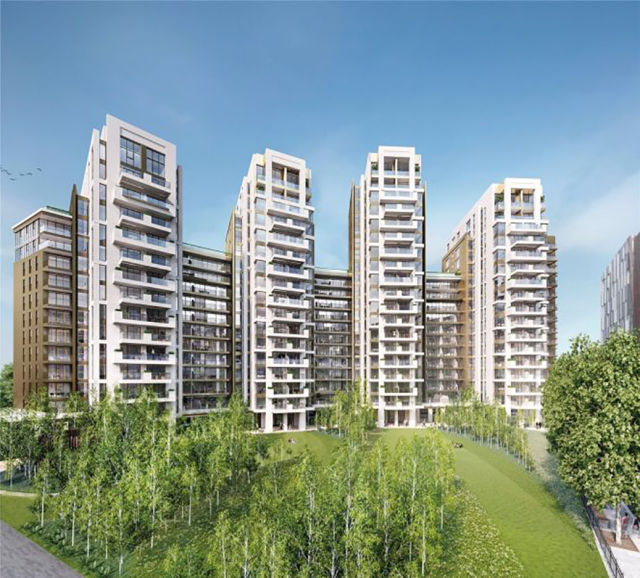 The idea that an investment in BMS should deliver more than HVAC control is fairly well established and now you don't need to be running a building with a big plant room to be able to demand flexible building management control.
Fortunately, there are numerous options open to systems integrators and facility managers looking for controls options.
While demand for building management is still largely driven by an energy saving agenda, there are other drivers. Occupants have higher expectations of the way expensive real estate should perform, entertain and contribute to their well-being and productivity. They want flexibility and they want to be in the driving seat. They want controls at their fingertips, preferably all from one wall panel, and they want those panels to look good (eye candy, not wall acne).
Cut complexity
Traditional HVAC-based BMS can be complex, relying on a number of different, sometimes proprietary, systems or protocols such as BACnet, LonWorks or Modbus. Trying to combine data from disparate systems is not only time-consuming but it adds to an already complex set up, possibly leading to grey areas, data gaps and overlaps or system conflict. The option to use a single system such as KNX is one that engineers are now considering.
It is an open protocol of building automation and control, supported by over 470 manufacturers worldwide. It allows devices around a building to talk to each other and is scalable so suitable for even the largest building. In fact, all but the most complicated buildings and plant rooms could be entirely run and managed with KNX devices.
That said, while KNX could certainly control the entire plant setup, it might not be best suited as a standalone solution where a complicated plant room exists. "As yet, boilers and burners do not often have native KNX interfaces, so there is still often a need for another protocol to be used to control some of the more complicated devices," comments Mark Warburton, technical director of KNX specialist distributor Ivory Egg.
Nevertheless, he says, we are increasingly seeing a BMS being used for the plant control with an interface to KNX, allowing the extra functionality. In these scenarios, KNX can collate data from around the building and send it to the BMS plant controllers while taking data from the plant and relaying it to users and maintenance staff through visualisation.
This means that only one user interface is used, making data analysis, visualisation and interpretation easier.
Projects where KNX has complemented BMS include the Newcastle University Urban Sciences Building, a KNX UK Award winning project. IBT Controls specified KNX because the client needed flexibility to change their strategy within the space.
At home with BMS
Increasingly, we are seeing more complex plant requirements in modern residential projects, especially where technologies like ground source heat pumps and solar water heating systems are used. Whilst it's not uncommon to find a dedicated BMS in these installations it makes far more sense to use a system that is able to control the entire building at the same time. This makes it much simpler to optimise all systems to be as efficient as possible. It could be something basic like shutting down the plant when the building is empty or more advanced like using the lighting, shading and AC to regulate room temperature, having a unified control system makes it possible.
Work in harmony
"Isolating different functions of the building with different systems can lead to overcomplicated integrations, underutilised systems and lost opportunities to save energy and reduce costs'" says Warburton. Looking at it from another angle: KNX enables smart systems integrators to offer full turnkey solutions for any building and incorporate all aspects of the building control requirements onto a single system.
Devices like the ABB AC/S, offering control and automation of HVAC functions, make it possible for the BMS to be replaced entirely by KNX. The AC/S offers quick, easy visualisation and avoids the need for a complex BMS system as it sits directly on the KNX bus. It is fully commissioned with the KNX ETS software, so no BACnet knowledge is required.
Danny Lawless, operations manager at Ark M&E, who was recently voted KNX UK Champion by his peers, believes that the greatest potential for whole-building control is in the multi-dwelling residential sector, where KNX can work seamlessly with central BMS.
Full bidirectional control allows an apartment-based KNX system to feed into a main landlord system for monitoring and control, so that both landlords and apartment owners/tenants enjoy the functionality they need.
The functions often associated with BMS are also becoming relevant in the residential sector for older people.
At LCE Home Automation, director Jamie Doe is fielding daily enquiries from both care homes and individuals wanting to extend their options for independent living.
"Adding safety, security along with the need for data logging/record keeping brings a whole new aspect to automation and we are learning a lot from KNX colleagues experience in BMS," he says.
KNX and BMS need not be seen as mutually exclusive. With a focus on Both approaches are powerful in their own right and their benefits can be harnessed through careful specification, planning and commissioning to create a system that will work at its peak now and in years to come.
Related links:
Related articles: