Connected for success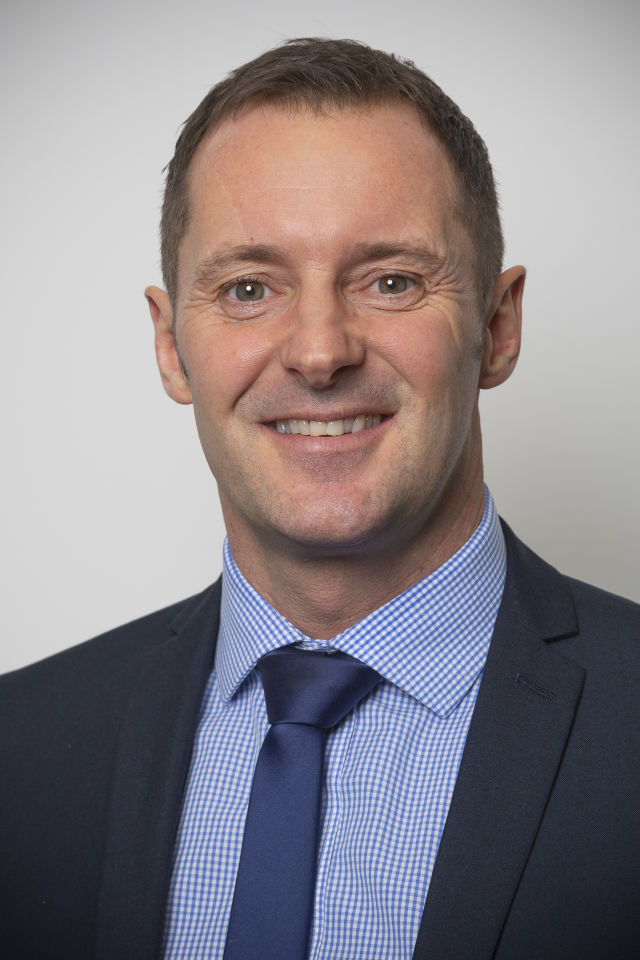 Glynn Williams considers the increasingly connected world and highlights the benefits of being able to gather data from around today's buildings and their services.
If buildings could talk, what would they tell us? In the past this would have been considered something of a rhetorical question, but what about today? Let's take a quick look at some of the more significant milestones along the building automation journey.
There are different views as to where this all began, but its origins are often attributed to Warren Johnson, a schoolteacher from Milwaukee, who, back in 1883 invented the thermostat. It was designed to respond to falling temperatures and indicate to the janitors when more coal was required by the furnaces.
From this starting point, more industrial automatic control systems were born relating to operating steam/hot water and later ventilation and air conditioning. From this a controls industry began to develop that would form the basis for future control logic (algorithms) and those operated by compressed air (air logic)
Up until the 1970s, almost all controls i.e. thermostats and valves and even the central controls for larger commercial and industrial applications remained pneumatic.
It wasn't until the 1980s that things started to change when central computers started to give way to process controllers that were located in devices that could then communicate back to a central system. These programmable logic controllers (PLCs) and systems started to mirror the developments in computer advances.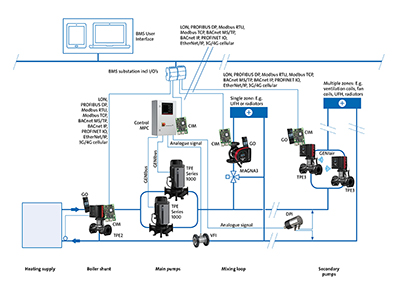 Fig 1: An exampleof an HVAC system showing BMS connectivity
By the 1990s, Building Management Systems (BMS) were facilitating the integration of data network and control systems for automation, and monitoring that could control HVAC, lighting, and other functions within a building. This meant that by connecting HVAC equipment, such as sensors, controllers, pumps, fans to a BMS an individual building's indoor climate can be controlled by specially devolved software.
As we entered the 2000s, the integration of local controls within pumps, fans and HVAC equipment and using them alongside frequency convertors saw the dawn of digitalization proper and an increasing number of protocol providers, such as BACnet, LonWorks and Modbus, whose role it is to support BMS systems.
The sophistication of these systems continued and by the 2010s, we started to see decentralised control methods with global setpoint control with real time system trend values feedback.
This brings us to today where we are all facing a new and much hyped digital future that is affecting lots of facets, both inside and outside our working life's. And the pump industry is no exception.
At Grundfos we have been focussing on creating real solutions to support this platform as well as to effectively play a role in this exciting cloud-based future that will offer true solutions. This is needed to ensure that any vision can be changed into real and tangible benefits that can help a wide range of building services applications including HVAC (see fig1) and boosting (see fig, 2).
With the increasingly intuitive developments within digital systems, new functions and tools are now available that are not currently offered with standard BMS systems such as:
Fast up to date easily readable trend data.
Faults and warnings using system behaviours, rather than looking at equipment faults.
Adaptable system settings using other factors such a weather reports and transport traffic data.
Tuning systems for their best optimal use by looking at how the system behaves.
Monitoring the system for component behaviour to give good indicators when the system requires maintenance or if components are about to fail.
If we look at the bigger picture, adopting these systems is also about doing something good for the environment, while keeping the same or better comfort levels for those who occupy the building. This is another benefit, as proper utilisation means not just saving time and money, but also freeing up time that was used for example - maintaining the plantroom.
Fig 2: An example of a water boosting systemshowing BMS connectivity
As well as building on existing building management systems, future developments will also facilitate significantly improved user interfaces.  With this intuitive approach to digital systems, new functions and tools are now becoming available that present the opportunity to minimise costs through clever design, based on an 80/20 principle. The 80/20 rule is also known as the Pareto Principle and states that 80% of a design can be replicated and just 20% flexed to meet the specific requirements of a project. Within building services, for example, this can simply mean continuing to utilise exactly the same kit and just updating the system by changing the fieldbus interface cards.
However, what will really be the real game changer is where we can alter behavioural-based consumption. This will involve producing a statistical basis for energy consumption based on actual people living in the building and then show how that energy consumption can be influenced and we are getting close to that now.
So, looking forward five years, where do we think we will be?
combined system intelligence and integration will be the norm to achieve maximum energy savings
time to market for a range of bespoke solutions will be weeks instead of months
AI will automatically gather information and make decisions without any human intervention
In short, buildings will be capable of self-learning.
If Warren Johnson were to revisit us today, what would he think of the strides that have occurred since he developed the first thermostat all those years ago?
Well it would be unlikely that he would start by asking people for their opinions, but rather would go straight to the building itself and let it speak for itself by polling a whole range of information that it has access to, to get accurate, factual, and informative data straight from the infrastructure itself.
Glynn Williams is director of sales for Grundfos Commercial Building Services
Related links:
Related articles: