The year in review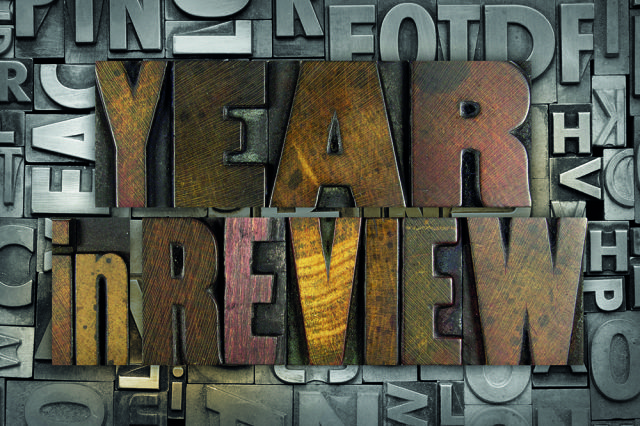 Matt Brooks looks back on the key events of 2019 which have featured in MBS and some of the main stories that made the headlines this year.
Little about 2019 has been settled in political terms, and this has caused many challenges for the construction sector. As Brexit arguments rose to fever pitch in Parliament, any hope of passing bills on project bank accounts or prompt payment quickly died away. And while the Queen's speech covered in our November issue hinted at some positive direction for the sector, it was quickly overtaken by the announcement of a general election to take place in December.
However, some common themes do emerge when considered from a distance. Training and competence are long-standing issues for the sector, and associations are driving forward with positive action to ensure the sector is better prepared than ever. Saving energy and reducing carbon have taken on a new urgency, putting building performance very high on the long-term agenda. Along with a new focus on wellbeing and air quality, there are some bright spots of opportunity on the horizon for building services.
JANUARY
A Business, Energy and Industrial Strategy (BEIS) Select Committee report finds that there should be a tougher action of payment for contractors. This is in line with the building engineering sector who feel more action should be taken. BEIS urges the government to introduce statutory requirements to pay within 30 days and for cash retentions to be held in independent bank accounts. Also included in the report is the suggestion that if main contractors do not pay their supply chains on time, companies should be excluded from government contracts which the government announces will be implemented. BESA and ECA both campaigned on fair payment and gave evidence to the committee.
In other news:
15 January
Theresa May's deal on the UK withdrawal from the EU is rejected by a 230 margin, the largest defeat for a government motion in 100 years.
16 January
The government survives a vote of no confidence by 325 votes to 306 votes
FEBRUARY
SMEs in the construction industry in Northern Ireland praise the project bank account (PBA) initiative by Construction and Procurement Delivery (CPD). PBAs aim to ensure payments in construction supply chains are kept secure in case of upstream insolvencies. Alfie Watterson, the executive officer for the Specialist Engineering Contractors' Group in Northern Ireland, says: "I must take this opportunity to give tremendous credit to CPD which have pioneered this work and, in doing so, has supported many SMEs across Northern Ireland." CPD chief executive, Des Armstrong, says: "We recognise the importance of this to the solvency of construction SMEs and their performance on Government construction contracts." UK business owners tell government that not enough is being done to stop another Carillion disaster and there are concerns about issues relating to late payment.
In other news:
7 February
The Office of National Statistics finds knife crime in England and Wales is at its highest level since records began in 1946
15 February
Thousands of UK students go on strike to campaign for action on climate change.
26 February
Report on the potential impact of a no-deal Brexit is published by the government.
MARCH
The Committee on Climate Change (CCC) makes the recommendation that no new homes should be connected to the gas grid from 2025. The report, published towards the end of February 2019 and titled UK Housing: Fit for the Future, is targeting a major carbon reduction by 2025 and a move away from gas. It also says that existing homes should be retrofitted for efficiency and for the use of heating technologies such as heat networks and heat pumps. It also highlights a need to close the skills gap in housing design, construction and the installation of new technologies. BESA urges the government to make provision to avoid any potential workforce shortages if there is a 'no deal' Brexit. Director of BESA Training Tony Howard says it could be "catastrophic." The SCA welcomes a government advice document by the Ministry of Housing, Communities & Local Government about the maintenance of buildings with smoke control systems.
In other news:
13 March
Chancellor of the Exchequer Phillip Hammond announces that gas heating for new houses will be banned by 2025 although gas hobs will be allowed.
18 March
Speaker of the house, John Bercow, declares a third "meaningful vote" on Brexit cannot be brought forward unless there's changes.
20 March
Theresa May writes a letter to Donald Tusk requesting a three-month extension to Article 50
APRIL
The industry responds to the Committee on Climate Change proposed ban on gas boilers in homes by 2025. Heat Pump Association chairman Graham Wright supports the move: "Extension of the gas grid in rural areas severely risks creating a much bigger negative legacy for the future." But OFTEC CEO, Paul Rose, expresses doubts about the proposals and CIBSE president Stephen Lisk believes better inspection and enforcement of building standards should be the real starting point. Analysis conducted by AMA Research shows that smart heating control use is expected to see high growth. Their latest Domestic Central Heating market report (2018 to 2022) predicts that long term smart heating controls are likely to take market share from traditional heating controls. In other news this month, Cetsure, ECA and Electrical Safety First collaborate to raise standards across the industry with the right knowledge and skills to undertake electrotechnical work.
In other news:
5 April
Theresa May writes to the EU asking for an extension until 30 June 2019
9 April
Debenhams goes into administration after an offer from Sports Direct owner Mike Ashley is rejected
15-22 April
Extinction Rebellion demonstrate in London about the climate emergency and the demonstration results in more than 1,000 arrests
MAY
A report from The Institute of Chartered Accountants for England and Wales (ICAEW) claims that the construction industry is characterised by risk, uncertainty and complexity. The report, called Audit Insights Construction (Bidding for lasting value, delivering for success), notes that the construction sector contributes more than £100 billions to the economy, which is 6% of GDP, but that lowest-cost bidding is a source of several long-term problems in the industry. One reason the report suggests for lowest-cost bidding is the hope that complex projects will be changed so it can improve the margins and called on construction firms to reconsider lower-cost bidding. Examples of the risks affecting the industry include the collapse of Carillion and 'failures at Grenfell.' A report commissioned by the Electrotechnical Skills Partnership estimates that between 12,500 and 15,000 more electricians will be needed over the next 5 years in order to meet forecasted growth.
In other news:
21 May
Jamie Oliver's restaurant group enters administration
24 May
Theresa May announces her imminent resignation as Prime Minister and Conservative Party leader
JUNE
The CCC proposes new targets for the government to reduce all greenhouse gases to zero by 2050 and zero-carbon heating installation by 2030. The report, Net Zero – the UK's contribution to stopping climate change, recognises foundations for a net zero target are in place but a 'major ramp-up of policy effort' is needed to deliver energy efficient buildings and low carbon heating across the sector. It states that the current plans are "insufficiently ambitious" and that we are "proceeding too slowly, even for the current 80% target". It adds that "there is still no serious plan for decarbonising UK heating systems and no large-scale trials have begun for either heat pumps or hydrogen." The UK Green Building Council launches a zero carbon framework for new and existing buildings to meet the net zero by 2050 target. Peter Tse, business manager of BSRIA's Sustainable Construction Group, says it provides a "direction to a zero carbon future."
In other news:
3 June
Donald Trump starts a three-day state visit to the UK
10 June
The BBC announces that from June 2020 they will stop providing free television licences for over 75s who do not receive pension credit
18 June
Heathrow Airport publish their plan for a third runway by 2026 and a completion of airport expansion by 2050
JULY
Prime Minister Theresa May announces that the net contribution to climate change for greenhouse gas emissions will be net zero by 2050. This means that the UK is on track to become the first G7 country to legislate for zero emissions and it follows advice from the CCC in May. Chancellor of the Exchequer, Phillip Hammond, claims that to achieve this target it would cost £1 trillion which could lead to spending cuts on schools, hospitals and the Police force. However, Number 10 says that a net zero economy would cost no more money than the existing plans to reduce greenhouse gases. The ECA and other members of The Electrotechnical Skills Partnership launch a series of programmes to bring industry and education together following a report saying school leavers are poorly-prepared for careers in engineering or electrotechnical sectors.
In other news:
23 July
Boris Johnson is elected as the new Conservative Party leader
24 July
Theresa May officially resigns as Prime Minister and Boris Johnson succeeds her.
25 July
The UK has its hottest day on record with a temperature of 38.7 [Symbol]C in Cambridge.
AUGUST
John Norfolk is elected President of the Building Engineering Services Association (BESA) and takes over from Tim Hopkinson for 2019/20. He pledges to build on the technical legacy of the Association to tackle modern challenges created by climate change and the need for better buildings to address social problems. BESA also launches a ventilation hygiene safety scheme as part of an industry-wide campaign to improve safety in buildings. The scheme is operated by BESCA and will audit firms' work to ensure standards are maintained and manage a database of reports. Government offers a share of £1.25 million to firms that devise new technologies to allow local authorities to monitor progress on housebuilding projects.
In other news:
1 August
Government announces an extra £2.1 billion of funding to prepare for a no-deal Brexit
26 August
The largest ever fracking related tremor takes place at a site near Blackpool with a magnitude of 2.9
28 August
Boris Johnson asks the Queen to prorogue Parliament from early September to 14th October which the Queen approves
SEPTEMBER
The Minister for Implementation, Oliver Dowden MP reminds organisations bidding for central government contracts that they need to pay suppliers on time. For companies bidding for contracts that are worth more than £5 million they need to demonstrate an effective payment system. From 1st September any organisation that bids for a government contract over £5 million needs to demonstrate an effective payment system to ensure a reliable supply chain. The government is expected to set an example by paying suppliers within 30 days. BESA welcomes the Prompt Payment guidance and clarifying what suppliers should note in the approach to payment in major contracts. The SEC Group warn the industry faces a number of challenges in post-Brexit Britain including late or non-payment, the reverse VAT move and an increase in the cost of materials.
In other news:
3 September
The government loses its majority in the House of Commons as an MP defects during a debate.
Boris Johnson removes the whip from 21 Conservative MPs who voted against the government to rule out a 'no-deal Brexit'
23 September
Thomas Cook collapses with 150,000 people left stranded abroad
24 September
The Supreme Court rules that the prorogation of parliament by Boris Johnson is unlawful
OCTOBER
Government announces that the VAT reverse charge will be postponed by a year to 1st October 2020. This comes after a joint letter to Chancellor of the Exchequer, Sajid Javid, by industry groups including BESA, ECA and FMB. David Frise BESA chief executive, welcomed the move. Other problems remain for the sector including Brexit uncertainty, increases in material prices, increased pension contributions and skill shortages. SELECT, NICEIC and the SJIB welcome the electricians' regulation consultation by the Scottish government as mentioned in the 2019-20 Programme for Government for Scottish Parliament.
In other news:
14 October
Extinction Rebellion protests in London are banned by the Metropolitan Police
17 October
A new Brexit withdrawal agreement is negotiated between the UK and the EU
28 October
The EU grants a Brexit extension until 31st January 2020 although Britain could leave before that date if a deal is passed through parliament before then
29 October
MPs pass a bill for a General Election with a date of Thursday 12th December
NOVEMBER
In the Queen's speech 'new building safety standards' are proposed along with anew 'national infrastructure' to improve the country's digital, transport and energy infrastructure. Government launches a Future Homes consultation to feed into Part L and Part F of the Building Regulations to drive greater use of low-carbon technologies. BESA establishes a new Health and Wellbeing Group to draft the UK's first British Standard for the health and wellbeing performance rating of commercial and domestic buildings.
In other news:
4 November
Mothercare UK announces they are to go into administration putting 2,500 jobs at risk
8 November
More than 100 flood warnings are given in the Midlands and Northern England as areas in the UK flood
You can search the MBS archive from our website. Our other stories are taken from Wikipedia's news items for 2019. See link below.
Picture credit: Shutterstock.com/Enterlinedesign
Related links:
Related articles: