Pressing for improvements
Press fitting is growing in popularity with installers and is fast becoming the method of choice over traditional brazing. 
Here, installer Ryan Mills shares his insights into why adopting new methods of installation can improve productivity and efficiency.
When setting out on a new project, the starting point for me is the initial recce of a customer's property and considering carefully what materials and products will be needed.
It is usually during this process that we take the time to consider the method of installation that would be best suited, as well as the time that we will need to set aside to complete it.
Brazing, a traditional jointing method familiar to many, can be cumbersome and have an adverse effect on the number of hours and the size of the team that will be needed to complete an installation, particularly if it is a large scale project.
So, we as experienced installers should consider all methods of installation available, and whether we can improve our team's productivity, efficiency and ability to complete a job.
Health and safety at work is of utmost importance for installers. Prior to beginning any work that involves welding or brazing, we must obtain a hot works permit in order to be legally compliant.
However, this isn't always a quick and simple process, particularly if the job at hand is to be carried out in a confined space, which means that it can become harder to obtain a permit.
This time needs to be considered when putting a programme together for an installation, along with any applicable fees.
But it doesn't end there. After the application is completed pre-hot works checks have to be carried out, along with a fire watch for 30 minutes after completion of the brazing operation.
Manufacturers of flame-free press fittings have overcome this complication by removing the risk of fire. As press is a purely mechanical process, it is flame-free and so no hot works permit is required.
This is particularly advantageous in locations where the risk from flame is high, such as a hospital, school or busy offices. Also, where precious items are kept such as a museum, art gallery or library.
Another positive is that there are no weighty gas bottles or brazing equipment to transport to the location and man-handle around the site.
While traditional jointing methods still have their place, there is no doubt that installers like me are turning towards press because it is also faster to fit and the time it takes to complete each joint is more certain and repeatable.
This means we can manage the work programme, and customer expectations, more effectively. With shorter completion times and greater confidence of finishing each job on schedule, we can increase our productivity and grow our business!
This certainty is particularly important for larger and more time consuming projects where a higher number of pipework connections will be required and any delay may affect other trades working on the building.
For those new to press, the leading manufacturers offer free training during which they run you through their product range, the features and benefits of each fitting and how they should be installed. Also what press tool you will need and how to use it correctly.
As small businesses it can be tough to find time in the working day to attend training sessions. But the day spent learning about press will easily pay for itself in the long run.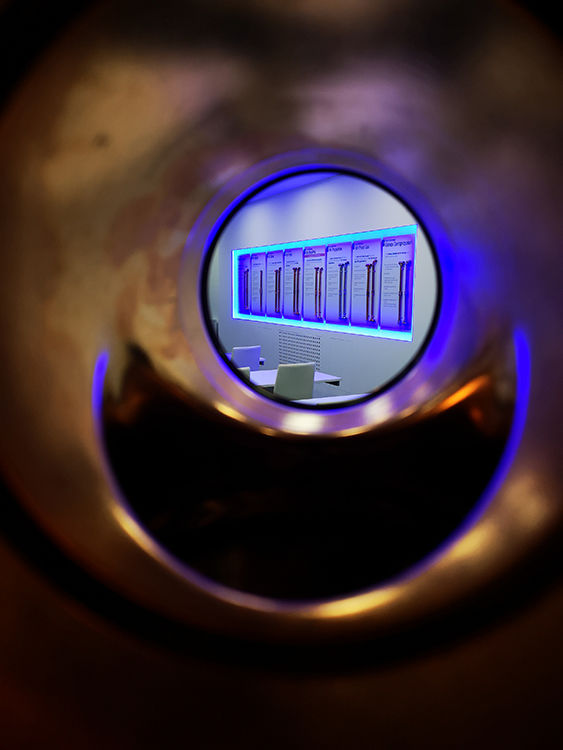 There is some useful training available online, supported by instructive videos, but most installers prefer being face-to-face with the technical trainer.
Manufacturers such as Conex Bänninger offer training on-site and also in conjunction with merchants. In addition, the company has invested in a new central training facility at its headquarters in the West Midlands.
Of course, for an independent installer like me, the initial cost of a press tool and appropriate jaws is an important consideration. However, this 'start-up' cost can soon be recovered because the time saved from using press allows for extra revenue to be earned from additional work.
Having highlighted the benefits of press over brazing and soldering techniques, it's only right to emphasise the importance of completing the joint correctly, thereby avoiding unwanted leaks.
Conex Bänninger's >B< Press system for water applications is particularly secure, having a three-point press, one each side of the bead and a third compressing the O-ring.
The first step is to be careful to select the correct size of tube for the fitting and then cut to size using a rotary tube cutter. This will ensure a clean cut.
The final stage of preparation of the tube is to use a deburring tool that will make sure that no debris is left and that all sharp edges are removed.
Then, the tube must be fully inserted into the fitting until it reaches the tube stop. Following this, in order to reduce the risk of dislodging the O-ring, the tube must be rotated while being put into the fitting. Once in place, the insertion depth should be marked on the tube.
Next, with the appropriate jaw attached, the press tool is activated to crimp the fitting and create a reliable and permanent joint. Once initial preparation of the joint is carried out it takes just five seconds to complete the joint.
Finally, once the pipework connections have been pressed, a pressure test is recommended to test for any faults or missed fittings that can lead to leaks or, in a worst case scenario, system failure.
To make sure all the fittings have been pressed Conex Bänninger >B< Press fittings feature a 'leak before press' indicator. This is designed to show a leak at low pressure if any joint has been missed or wrongly pressed, which is an excellent 'safety net' for us installers, and benefits the end-user because the possibility of a faulty joint is minimised.
The last thing we need as installers is the customer calling us back to spend precious time carrying out repairs or facing costly claims for damage that could have been avoided.
In any case, we as professionals all want to do our job to the best possible standard.
So, with all the advantages that press-fit brings over brazing – faster fitting, elimination of the risk of fire, more certain timescales and increased productivity – it's easy to see why so many installers a joining 'the press revolution'.
Ryan Mills is installer for G D Mills Plumbing & Heating in Edinburgh
Related links:
Related articles: