Neat solution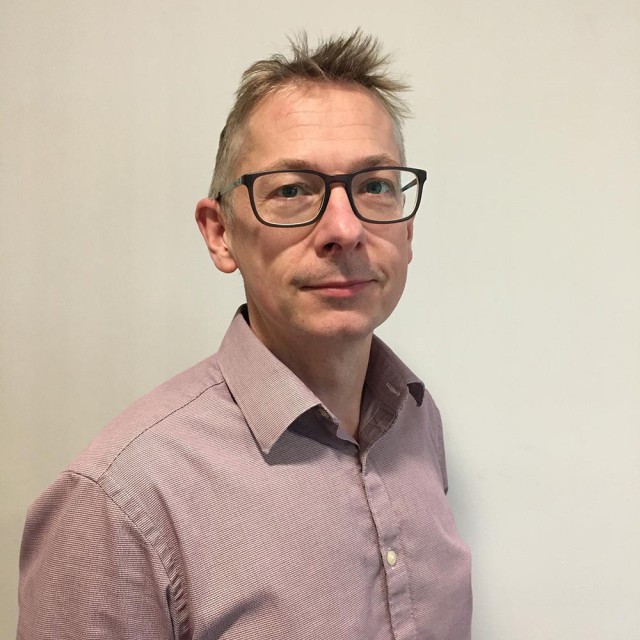 John Austin shares his experience of offsite methods and explains the benefits of packaged plant for building services design and installation.
Packaged plant has been heralded as offering a solution to many issues that the building services industry is facing today. Often known as off-site build and abbreviated to OSB, this packaged approach is not new. Grundfos Pumps has been delivering packaged solutions from its Sunderland manufacturing facility for many years.
Packaged plant options are known by a variety of different terms. However, their definition remains unchanged. They are a structure that is designed, engineered and manufactured in a safe, controlled location, that is not the site that in which they will be operated.
There is an increasing appetite within the industry to offer the assurances that 'plug 'n pump' solutions offer. Plus, with the Brexit bell now tolling, there are even more reasons why this route is becoming increasingly attractive, that include*:
Factory conditions are 80% safer than site conditions
Site labour is approx. 2.2 times more expensive than factory-based labour
Factory productivity reaches 80% compared with 40% for a typical site
Overcomes labour shortage and labour waste
Less hot work on site
Fewer logistic movements
Less risk of project and cost overrun
Less design time
Assurance of quality testing
Design for service
Off-site Factory Acceptance Testing (FAT)
Waste is reduced to just 2% to 3% in efficient factories and almost all materials can be recycled.
Add to these the advantages of reduced footprint, there are many applications where these skid/packaged plant have beneficiaries.
Pressure Boosting: packaged pump sets are increasingly needed to ensure that there is sufficient water available to meet demands in a range of applications including commercial, industrial and water utility. These systems are typically designed and manufactured to be standard packaged assemblies on a common base frame for supply to site. Larger booster assemblies "part assembled" are often preferred where two or more baseplate arrangements are supplied i.e. pumps and pipe fittings on one skid and the control panel on another.
HVAC: by choosing the right OSB system design, you can minimise energy consumption, increase comfort levels and, where desired, begin to future-proof any building against potential changes in use. This is achieved by using replication of design including pumps, pressurisation control systems and by only making scale changes, this will allow for the same OSB unit to be used in different applications.
HIUs: the use of Heat Interface Units (HIUs) and centralised plant to deliver heating and hot water to individual properties within mixed developments is becoming increasingly common. HIUs provide central heating, and sometimes domestic hot water, to individual properties within a multi dwelling development (such as a block of flats or apartments, or a larger district scheme) served by centralised heating plant. HIUs can be heating only or heating with domestic hot water production.
Data Centres: the data centre industry is growing rapidly. With more capacity and higher data density there is a need for energy efficient cooling of the IT equipment. As cooling represents the biggest cost in a data centre. And with more capacity and higher density there is an increased need for energy-efficient cooling of the IT equipment which may also need to be Tier 3 uptime compliant.
District Energy: OSB solutions are pivotal components in a district energy system, and the correct pump selection will exert a major influence on the overall system performance.  By selecting integrated controls and variable speed pumps can ensure overall system intelligence, flexibility and the lowest life cycle costs. Although district energy has been a key focus in Europe for many years, we'll be hearing more about this area in the UK as the government has set a target for delivering community energy schemes by 2030.
Fire: this area was one of the earlier adopters of OSB for a variety of reasons. Due to the nature of these types of solutions, many different aspects need to be considered. Understandably there are a wide range of standards and legislative demands that need to be considered and adhered to. The demand for this type of packaged plant will increase with the recent proposed decrease in the threshold for sprinkler within high-rise decreasing from 30m or 10 storeys to 11m or 4 storeys.
Concurrent engineering
Concurrent engineering is also known as simultaneous engineering or integrated product development (IPD) and ticks all the boxes in terms of offering shorter lead times and less cost. This method of designing and developing a process allows different stages to run simultaneously, rather than consecutively, means benefits through collaborative models/BIM. This decreases the overall design, development, production and delivery time.
This approach offers some specific benefits to deliver against the demand for today's and tomorrow's commercial building projects that can be achieved through OSB. These additional benefits can offer real assistance.
Take for example a case story where a solution was needed to support a large residential development in London. The building needed to incorporate a range of special OSB demands, with a further demand to ensure that the solutions were delivered to meet a very tight timescale. The project was complex and involved a number of different developments within the solution that needed to be individually catered for. One of the particular challenges was to develop bespoke solutions around a FAT-tested master set.
Besides needing to meet specific project objectives, this type of solution also delivered some particular benefits. For example, in certain high-rise applications, the systems need to be separated hydraulically. This is particularly true when the client or landlord needs an independently separated tenant and landlord services solution. Through metering and the hydraulic separation of systems, this solution has now made it easy to accurately bill individual tenants.
 This level of adaptability is particularly helpful on speculative office builds, something which is now quite common in major cities, where there is capacity to have multiple tenants in the same building.
A solution delivered on a plate
No-one can be sure of the final impact that Brexit will have, and, in our industry, this has particular implications for the movement of goods and availability of skilled labour. These are issues that can be negated by considering packaged plate solutions and by selecting a partner such as Grundfos who can really deliver via their global reach and local manufacturing expertise and capacity.
As a nation we need to invest in a modular future and we at Grundfos are tackling this from the grassroots level up by creating OSB apprenticeships, investing in fast/lean engineering and introducing new technologies such as 3D print, inbuilt digital technologies and full traceability and service supply.
What is very clear is that there is a real future for these types of systems as they do take a lot of the pain, strain and uncertainty out of delivering complex building services projects – on a plate.
John Austin is engineering director at Grundfos Manufacturing
*Buildoffsite.com
Related links:
Related articles: