Rehau offers NEA smart controls for UFH projects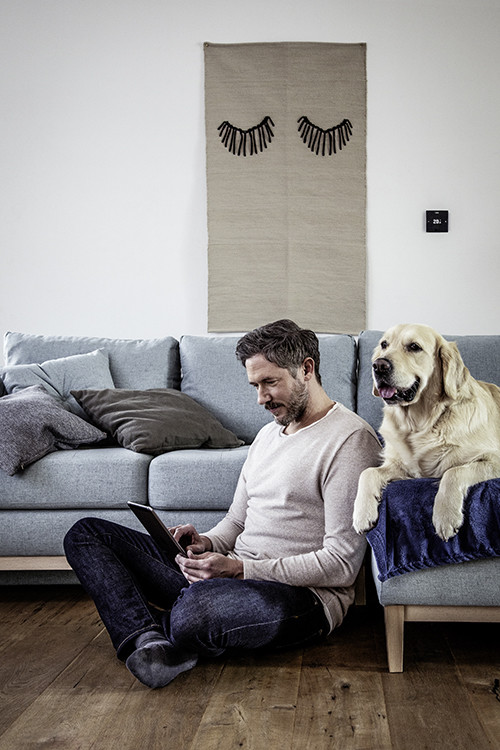 Rehau has developed the new NEA Smart 2.0 underfloor heating smart control for use in new or refurbishment projects.
Applicable to a wide variety of premises including residential properties, schools and office buildings, it combines disparate data from multiple sources to efficiently regulate heating in up to 60 rooms. These sources include weather data gathered from its own sensors and the internet, and information learnt from a building's overall energy efficiency and occupant heating habits.
Working from a base station that is hard-wired or wirelessly connected to individual room controllers, the NEA Smart 2.0 can be continuously supplemented with more devices as the building and its requirements develop. The system's internet connection means that geofencing technology can determine the location of occupants and heat the premises accordingly and provide the means for remote maintenance.
"The new NEA Smart 2.0 has been designed with flexibility and simplicity in mind," says Franz Huelle, head of Technical at Rehau Building Solutions. "Developers and installers can use the system as they require it – it can be as simple or as complex as their project demands and can be easily configured and adapted as those demands evolve."
Related links:
Related articles: