Sustainability paves the way for further growth in the construction industry
Despite the multiple challenges of Covid-19, importing difficulties and material shortages, the engineering and construction industry is anticipated to further advance this year. However, the recovery will not be evenly spread, with some regions and sectors performing better than others, mirroring a fluctuating UK economic and social landscape.
The pandemic has brought both challenges and opportunity for the sector and whilst 2022 is expected to bring its own set of difficulties, on the whole growth opportunities will be there to be captured.
The industry recovered better than initially expected during the pandemic and has come out stronger in the recovery period, with furlough and business bounce back schemes playing a big part. Ongoing uncertainty around Covid-19, the full implications of Brexit, labour and ongoing material shortages will all have an impact well into the first quarter of 2022, while sustainability and Net Zero continue to be at the forefront of future projects and bring the prospect of great opportunities.
As with many sectors, sustainability will be top of the agenda, with increasing demand to reduce the carbon footprint at every stage of the construction process. At Harley Haddow we expect Net Zero growth to increase even more this year, along with the civil/structuring input associated with embodied energy.
Net zero
Advanced building materials will come hand in hand as Net Zero advances, particularly in relation to new timber technologies such as cross laminated timber, which we believe will be reintroduced in much more of a commercial and public sector setting. Engineers will need to ensure they are fully aware of these new timber advances/sustainable building materials, and working effectively with timber, understanding detailing and getting the robustness correct. Everything will gradually nod towards sustainability and Net Zero.
While 2021 saw an understandable drop-off in public sector projects, I expect to see more growth in 2022 coming from the public sector in terms of enquiries. 2021 was mitigated to some extent by a substantial increase in private sector work, particularly housing.
Within the private sector 2022 will remain relatively buoyant, and we are still seeing a lot of momentum there, driven by a lack of housing. From the smallest level, such as people not spending as much in the past few years, they're able to make more home improvements and upscale, to those that have totally re-evaluated and moved or built afresh. High inflation coupled with corrective interest rate rises and the slowing momentum of two years of spent savings could however mean a more challenging latter half of 2022 and 2023.
In terms of material shortages, we expect this to be ongoing into 2022. Over the past year, we've been in a position where you have some materials but it's more difficult to find a contractor or vice versa. However, what we started to see in the latter half of Q4 is that some prices are starting to settle, others even to coming down, such as timber which has reduced quite dramatically. It's not quite at pre Covid levels but it's working towards that.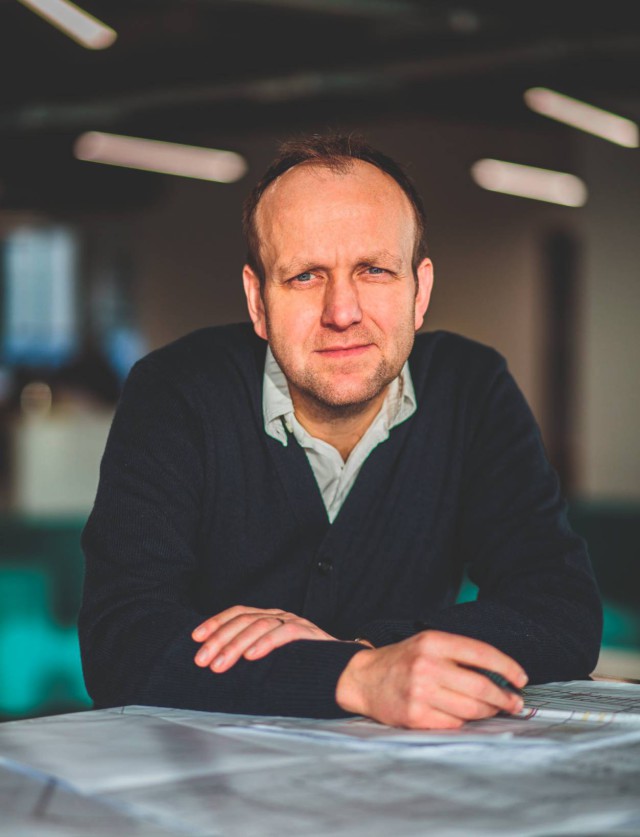 Steel prices however have gone up over 70% and bricks and blocks still remain hard to get hold of with contractors continuously engaging with their suppliers over shortages and long lead times. While supply chain problems have lifted from primary structural and civil build elements, they have now moved to more 'secondary features' such as lintels, glazing and even radiators.
However, by the end of Q3/44 in 2022 things will have settled down a lot more and you may have more cost certainty on how to take projects forward.
Ongoing challenges
Plus, opportunities, will also be felt with the current skills gap within the industry. Employability prospects need to be improved and employers needs to think differently around how to encourage young people into the profession and ensure the next generation of industry leaders are coming through the ranks.
Another important factor in 2022 will be regulatory changes post Grenfell and what will come out from the public enquiry that is progressing from that. We are also dealing with a huge unknown with Covid, and also Brexit, the full effect of which has been masked throughout the pandemic, and of course, general global supply chain issues and political uncertainty closer to home. This is difficult to predict and potentially if things calm, it will be a lot clearer by the latter half of 2022, but we're confident looking ahead to 2023 for a full return to normal, albeit challenging conditions, within the industry overall.
Colin Tait is Director, Civil and Structural at Harley Haddow
Related links:
Related articles: