Moving forward with collaborative working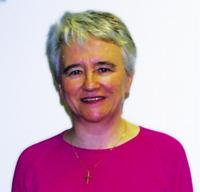 Delivering projects more efficiently requires improved collaboration. Anne King explains how information and communications technology could be a means to this end.Construction projects are complex processes that involve co-ordination between many project participants both on and off site. As projects have increased in size and complexity, the number of participants involved in a single project has also increased. If these projects are to be delivered efficiently we must either reduce the number of partners or improve their collaboration. To help industry get the best out of collaboration, BSRIA has recently published 'Customer-supplier relationships' and 'The partnering toolkit' and will shortly be publishing, with Be, 'Marketing and integrated teams'.
Tools
To support this collaboration we need tools that work well, appropriate processes to implement them and the right approach from the people involved. Tackling these questions is at the heart of a new action research programme — Avanti. This programme is a collaboration between Be, IAI and Teamwork, with partners Loughborough University and Co-Construct. It is supporting live construction project teams, as they collaborate to deliver projects, by helping them apply these technologies. It will work through a team of partners representing each stage of the project process, with the objective of improving project and business performance through the use of information and communications technology to support collaborative working. BSRIA will promote Avanti to the building-services sector through a specialist workshop in September and at the BSRIA briefing in November. It will also be reviewing its guidance on design responsibilities to take account of these new ways of working.
Collaborative working
The website www.avanti-construction.org will provide mentors for project teams that are introducing collaborative working. So far, very few building-services companies are involved in Avanti, and there is room for many more to take advantage of this DTI-supported programme and use collaborative working on projects in a supportive environment. To maximise the benefits of IT in construction, we need to share electronic information, not dumb drawings and documents. CAD systems always offered more than merely mimicking drawings. Simple 2-dimensional systems can be a significant leap forward if information is managed as a database rather than a drawing cabinet. Likewise, 3-dimensional systems could be a revolutionary development, provided their potential beyond visualisation is exploited.
Full object model
Even better is a full object model which can carry all the information you need about every piece of plant and how it may interact with others. Ideally, it should know the shape, size, cost, colour, performance, standards required, maintenance intervals, fire resistance, delivery data and a thousand other things. To do this rigorously and effectively needs an open standard for the objects. In recent research on the opportunities for IT in knowledge management, BSRIA found that the greatest barrier to wider use of the new technologies was the lack of standards. Over the last ten years, the International Alliance for Interoperability (IAI to its 500 members and many friends) has been developing such a standard — the Industry Foundation Classes or IFCs.
Interoperable
IFCs allow different software applications to work together, putting the same meaning to the same data — or to be 'interoperable'. A pump object created in one application can be exchanged with, and used in, another IFC-compliant application. This second application recognises the pump object immediately and can act upon it as though it had been created within that application. The applications can be for design, estimating, planning, maintenance or any other activity. Applications can also introduce the type of guidance information for which BSRIA is so well known. Guidance documentation can be linked to the different elements on a drawing so that, for example, the commissioning routine for a plant item can be checked easily on the screen at the design stage. Moving on from design to construction stage, BSRIA is working with Arup and Loughborough University to show how mobile capture of information from the construction/maintenance site can ensure rapid and accurate reporting. (www.COMITproject.org.uk) Imagine getting data from site about work progress, health and safety, or part orders instantly — because the order is keyed into a handheld device and not written down to be posted or faxed later that day or week. Once an order is keyed in, the back-office system has the information. This can also be used to show updates to clients as you would have the information you need to let them know the progress of the contract. Take this one stage further. Imagine that having keyed in the order, it was transmitted automatically to the merchant, and that having signed off the goods-received note on delivery, the invoice could be automatically matched against it. Not only does this save processing costs and speeds delivery, it also eliminates re-keying mistakes. An open standard for this trading was developed by the Building Services Electronic Trading Group and is available on its web site for free download.
Leading edge
If all of these subjects have already been covered in your organisation, you are at the leading edge of enabling collaborative working through ICT. Even if you have only started in one area, you are more advanced than many. If you have not quite got there yet, BSRIA's research and workshop activity can help you get up the next rung of the ladder. For more information on all guides visit the website or phone BSRIA on 01344 465600.
Anne King is marketing director with BSRIA, Old Bracknell Lane West, Bracknell, Berks RG12 7AH.
Related links:
Related articles: