An open approach to refurbishment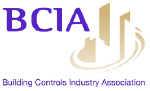 In the past, adding new building controls to an existing BMS or to an existing HVAC system that was already in place would have been a real challenge. However, the advent of open systems such as BACnet, LonWorks and Modbus means that the time and costs for refurbishment of controls have been greatly reduced — as BCIA's recent ConnectFest demonstrated.
With budgets constrained, it is unlikely that a building owner will look to replace an entire building-management system (BMS) with a new one. However, the advent of open systems means that adding functionality or extending the coverage of the BMS across more properties is a reasonably low-cost option, with fast payback times.
At the May 2010 BCIA Conference, members set out to demonstrate controls refurbishment in action with a live ConnectFest. The diagram (see download available below) shows how a team of BCIA members successfully joined together a number of different pieces of building-services equipment including an air-handling unit, dampers, actuators and lighting.
The ConnectFest was designed to be a model of a building using a LonWorks system, but requiring a new BMS installed based on BACnet with some KNX-enabled lighting. BCIA members taking part were ABB, Automated Logic, Belimo, Contemporary Controls, Cylon, Siemens Building Technologies, Trend Controls and Tridium.
Greg Arden, European technical support supervisor for Automated Logic, who co-ordinated the ConnectFest, says that although most projects don't involve so many different open systems, the ConnectFest did highlight some useful points.
'There is a trend towards refurbishment, but linking different systems together is something that controls consultants come across all the time,' says Greg Arden. 'We are often involved in supplying controls for buildings where the shell and core is in place. The floors are let out to tenants, and there needs to be integration between those two systems. For example, the shell and core may use a Trend system, with Siemens fan-coil units and KNX lighting system on the floor.'
Andy Hailstone, solutions development engineer at Siemens Building Technologies says: 'The ConnectFest may have been an extreme example, but certainly there are projects where the client may have a number of different systems to integrate. Getting information on the products that are installed, or are going to be installed, is one of our challenges.'
Steve Reid, solutions development engineer at Siemens Building Technologies agrees that building-services equipment with built-in controls benefits from an open-systems approach. 'I see a lot of packaged plant with its own controls. The fact that we can use BACnet as a standard operating system means that we can incorporate that equipment into the building-management system more easily. Before that, we would have to use a proprietary interface, which was less flexible.'
Hailstone adds: 'Open systems are a much more efficient approach to integrating a building-management system. In the days when a chiller or a boiler would have its own proprietary controls, the controls engineer would often have to disable those, creating a double-engineering situation which was wasteful for everyone.'
Leon Turner, technical support engineer for Trend Controls agrees that open systems such as BACnet have made refurbishing and enhancing an existing building controls set-up much more efficient for both controls engineers and clients. However, he does point out that there can be other issues to bear in mind. 'There are a lot of practical, physical considerations to think about, not just software-related. For example, in older buildings you may be looking at wiring which simply isn't suitable for today's controls. Re-wiring will add to the time and costs for a project, but may well be a necessity.'
Greg Arden agrees that it is vital to think beyond the system-based issues. 'You don't have to be joining a new system to an old one. Even when the project involves complete replacement there are other challenges to consider. For example, we worked closely with our independent systems integrator on a project where a number of council buildings were using a complete BACnet system with one IP network, with a central server at the Council HQ. The system databases were being hosted by the client's IT administrator, so the relationship between the networking, database and security had to be carefully balanced. We had to liaise to ensure that everyone could work as a team to achieve the objective.'
For controls experts, integration is always going to be an important part of any project — whether that is joining a new controls system to an existing BMS, or dealing with existing building services equipment in the plant room. As Steve Reid points out: 'Our installers have to demonstrate expertise in integration. The skills to work across open systems, and to cope with the challenges of dealing with older kit, are vital to ensure that clients have confidence in our work.'
Download:
Related links:
Related articles: