Smart energy revolution

Paul Reeve looks at government plans to enable a distributed energy future and sees the disruption of our energy market – and future opportunities for our industry.
Many commentators agree that the future of UK infrastructure will be predominantly digital and electric. This is, of course, a positive message for the electrotechnical industry and it seems the government has got the message with July's publication of Upgrading our Energy System – Smart Systems and Flexibility Plan*. The plan came out alongside announcements of major financial support for battery R&D and the remarkable, if decidedly long range, undertaking that by 2040, all new vehicles will need to be electric.
Hopes are high for the plans envisaged in Upgrading our Energy System. Smart, distributed energy is part of both the Government's industrial strategy (which aims to boost UK GDP and productivity) and the much-anticipated (and much delayed) Clean Growth Plan which aims for further, significant UK carbon reductions. Furthermore, the Construction Leadership Council, realising that whole life asset performance is key to unlocking future government interest, has found synergies between whole life energy solutions, and winning a much vaunted 'construction sector deal'.
The big challenge for the UK over the next five to ten years is less about how to generate low carbon electrical energy, and more about what to do with it. Upgrading our Energy System recognises this, in line with earlier assessments from the ECA and other key players that neither new technology, nor lower prices, can deliver a smart low carbon future without significant UK market and regulatory reform.
With this in mind, the government and Ofgem highlight a host of measures which aim to remove market and legal barriers to energy storage. For example, energy storage isn't currently defined in UK law, so its regulatory status in planning, procurement and distribution is unclear, and this is hindering growth. Similar issues, it should be added, apply across the EU.
Batteries – bit players with disruptive potential
Despite the considerable hype, batteries still only comprise a fraction of UK energy storage (pumped hydro is a key component, and there are various other mechanical and electrical means). However, batteries grab much of the attention because lithium-ion system prices are falling fast. Once you can afford a battery system, you have the huge advantage of being able to site it pretty much anywhere, and buy electricity at its cheapest, for use anytime. You can also sell some very attractive grid support features. Furthermore, as battery prices continue to fall, we move along the pathway to nothing less than disruption of the UK energy market.
It's not every decade that one gets to talk about disrupting the energy supply market, so the industry and media interest is understandable. Building services professionals and their clients have seen many false dawns, but numerous projections suggest that something very significant may happen in the next three to five years. Meanwhile, the falling kW/h cost of battery storage means that some UK asset managers are already storing cheap electrical energy rather than buying it at peak rates, and providing a 'stack' of services such as grid capacity and balancing, and uninterrupted power (UPS).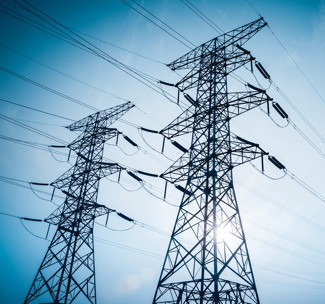 Batteries and renewables – the dream team
Alongside this, depending on the hour and the weather, renewables have already revolutionised how the UK supplies and buys (low carbon) primary energy. Once installed, renewable energy also tends to deliver the cheapest electrical energy on the market. Together, renewables and battery storage could be the winning combination that underpins a future smart, low carbon energy economy.
However, for the grid to handle more input from renewables, and the anticipated changes in customer demand, it needs increasingly smart deployment of existing capacity, and much smarter energy use. It's also worth noting that large scale energy supply and demand management, enabled by increasing digitisation, would mean that fewer new power stations need to be built.
Upgrading our Energy System attempts to untie the existing knot of complex and often contrary regulatory and market measures which obstruct the sort of energy future outlined above. It also aims to ensure that safety, quality and even cyber-security are upheld as we embark on the transition.
In pursuing these goals, the government has ECA support, and we are working with our members to help ensure they are ready to deliver the smart energy transition that the UK economy needs. There are plenty of challenges ahead, but smart and other energy technologies, and falling prices, are showing the way. Getting the market and regulation to move out of the way will be key, but in construction, asset management and beyond, success could open the door to an array of commercial opportunities, for both suppliers and customers.
Paul Reeve CEnv is director of business at the ECA.
Related links:
Related articles: