Albion's valves continue to impress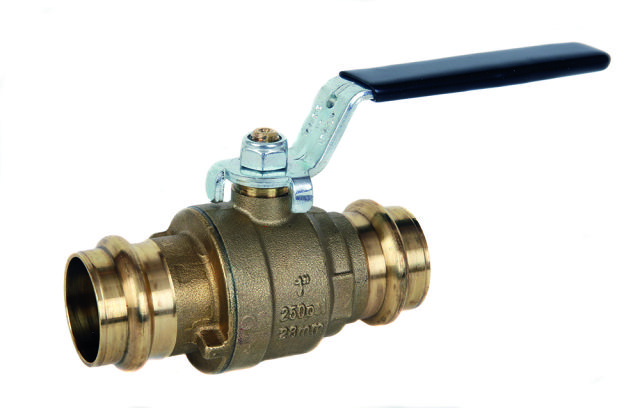 Although 'press-fit' technology has been a major trend in continental Europe for 30 years or more, it is only relatively recently that the UK has fully embraced this form of fixing. However, features such as enhanced joint performance, time-efficient, clean installation and improved finish are all benefits that have contributed to the growth in popularity of press fittings across the commercial plumbing and heating markets in recent years.
Unlike most press-fit valves, which need adapter fittings, Albion's Press (PRS) range has been designed so that the press fittings form an integral part of the valve's body. This removes the need for adapter fittings and significantly reduces potential leak points. When you consider the number of valves used in a typical installation, this is major improvement as well as a significant cost saving when compared to buying separate adapter fittings.
Designed for use with standard copper pipe, Albion's Press valves can be fitted without the need for solder or thread sealant using their standard 'M' profile jaws. What's more, connections can be made on new and retro-fit installations, even when the system is 'wet'. Available in sizes from 15mm to 54mm, Albion's range comprises: WRAS approved ball valves, static and dynamic balancing valves as well as swing check valves and strainers available in DZR brass, with EPDM seats and CE certification.
Related links:
Related articles: