Evinox unveils new smart HIU technology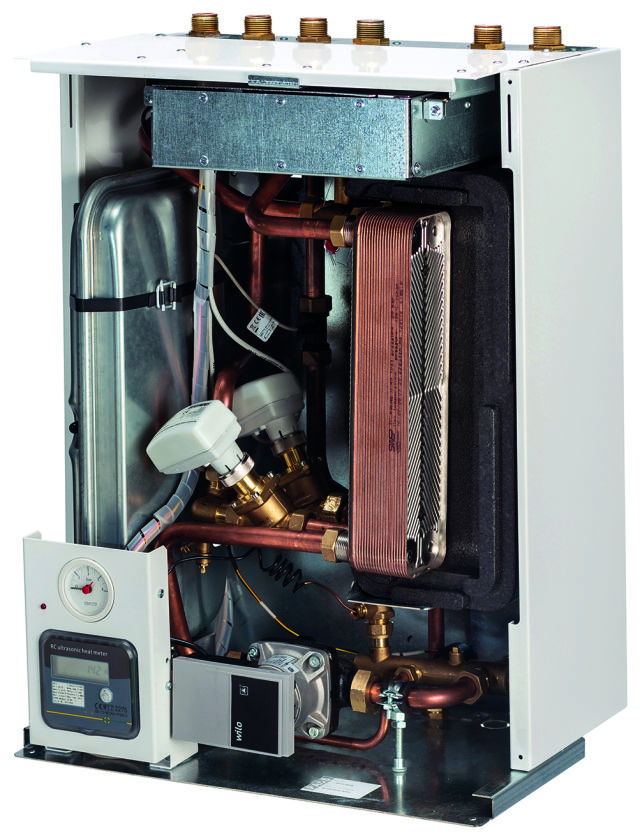 Evinox has unveiled its latest range of ModuSat XR Smart Heat Interface Units. The HIUs offer smaller, more compact dimensions but can deliver high-performance and other benefits at low primary flow temperatures. The Smart HIUs also offer TCP/IP communications connectivity.
The latest ModuSat XR and XR-ECO Twin Plate HIU's have been enhanced to provide the same great performance but in a package requiring 27% less space in the home than before. Units are extra compact, ideal for tight installation constraints and help to minimise the size of prefabricated cupboards. The new units have been "designed by engineers for engineers", with a real focus on providing flexible pipework connection options, easy access to key components and simple installation and maintenance.
The range has also been extended to include smaller ModuSat XR & XR-ECO TP 30 units. These are well placed to meet the recommendations in the soon to be released CIBSE ADE Code of Practice v1.2, which states that designers should specify a maximum of 25kW output for studio apartments and 30-35kW for 1 & 2 bed properties. This recommendation has been included to avoid the oversizing of Domestic Hot Water, which can lead to increased costs and network inefficiency, so the new ModuSat range is perfectly placed to satisfy these new industry requirements.
Ethernet connectivity comes as a standard feature on all ModuSat units, allowing two-way communications for diagnostics, commissioning and support – as well as metering data – to be accessed across shared building infrastructure. This allows the significant cost associated with dedicated M-Bus networks to designed out, by sharing a common, robust and reliable communication network with other services, such as CCTV, access control/door entry, and lifts.
Related links:
Related articles: