How valuable is all that data from a BMS?

Using data from a building-management system can quickly identify strategies for improving energy efficiency of building-services systems. Andy Devine of Synapsys Solutions explains its capabilities.
It is widely known that a large number of commercial buildings are failing to perform as intended. Not only that, but energy costs are on the increase, so, as a result, organisations are keen to find sustainable solutions which save energy and reduce the lifetime costs of the building.
A building-management system (BMS) is commonly recognised as a crucial factor in the performance of a building — achieving this through its ability to control and monitor the plant and services in operation. Through this it provides us with a high volume of data, but what do we do with that data?
Let's be honest with ourselves. Do we even have time to analyse the data? Buildings are continuously changing, and, as a result, there is a high volume of data being fed back. To make use of the data from a BMS and ensure that the building is operating at peak performance, quick and efficient solutions are needed — but this is in a world where everyone seems short on time.
So why do we need the data and is it going to make a significant impact on your business? There are many building owners or facilities managers who may believe that their building is operating at peak efficiency and that the data is merely a by-product of the BMS.
It's easy to forget how much energy it takes to operate commercial buildings and the high expenditure which subsequently occurs. To lower costs, importance must be placed on ensuring the building is operating efficiently.
Equally, user comfort is a pivotal factor which must be taken into consideration. Both of these can be monitored by the BMS, but what is crucially important is that we actually take the time to use the data which is supplied by the BMS because that is the only way that we can ensure that buildings continue to operate efficiently.
We have all heard the phrase 'future proof your building', but to ensure buildings are genuinely future-proof, building owners and facilities managers must be pro-active. Energy costs may seem reasonable for the moment, but if energy continues to be wasted, costs will soon rise. If no action is taken and the data is ignored today, in five to 10 years' time bills will soon rocket, and you will be left wondering why you didn't do something about it sooner.
Being prepared and monitoring what's happening in a building, you can avoid any unwelcome financial surprises and maintain an efficient and cost-effective building which meets the needs of the occupants.
In smaller buildings, HVAC and lighting can account for up to 60% of the energy consumption of the entire building, which is a huge amount of waste if the warning signs continue to be ignored.
But how we do deliver this into a positive and quantifiable business outcome? This is the challenge that has been faced by the industry — namely finding measures that optimise the efficiencies of facilities with a return on investment. The key to unlocking vast savings is acquiring the appropriate data.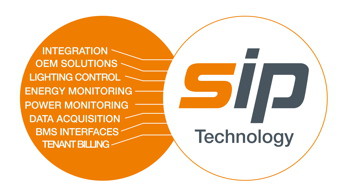 Data analytics is being used everywhere, from analysing financial transactions to retail buying habits. It is also now more commonly being used to optimise the energy usage of commercial buildings, helping organisations to make the most of the information available from their BMS and use it to reduce their energy consumption.
A good example is The Village Hotel chain, which embarked on a project to reduce energy costs. Through the project they discovered that they only required the use of one of their two boilers, even in colder conditions. The project also highlighted that the hotel chain had no idea that a large amount of energy-intensive plant equipment ran for extensive periods of time.
The project also saw the introduction of remote monitoring, which allowed issues and faults to be quickly identified and resolved. As a consequence, this lessened the impact on guests using the hotel while avoiding potential plant damage. The data analysed identified huge saving opportunities of 10 to 20% with payback expected in under one year.
A major part of the project was the installation of the Synapsys SIPd solution, which provided a simple way to capture the data and provide high volume, real-time data exchange between the BMS and Village Hotel's data-analytics partner, Carbon Credentials.
The ability to analyse this data properly and, more importantly, act on the findings was paramount to the savings which were achieved because the quality and quantity of data gathered gave plenty of scope for meaningful analysis.
What this meant was that even the smallest fluctuations in building efficiency were monitored and whilst leaving a light on unnecessarily may appear to be a minor misdemeanour, the data proved that even small improvements in building performance can result in substantial savings.
The Village Hotel estate consists of 28 hotels in total across the UK. The vast amount of energy savings that were achieved were in conjunction with the on-site systems houses which helped to improve building control.
Having access to data is great but it's only worthwhile if you do something with it — and that means taking action. Can you afford to ignore it?
Andy Devine is technical director at Synapsys Solutions.
Related links:
Related articles: