NOx alert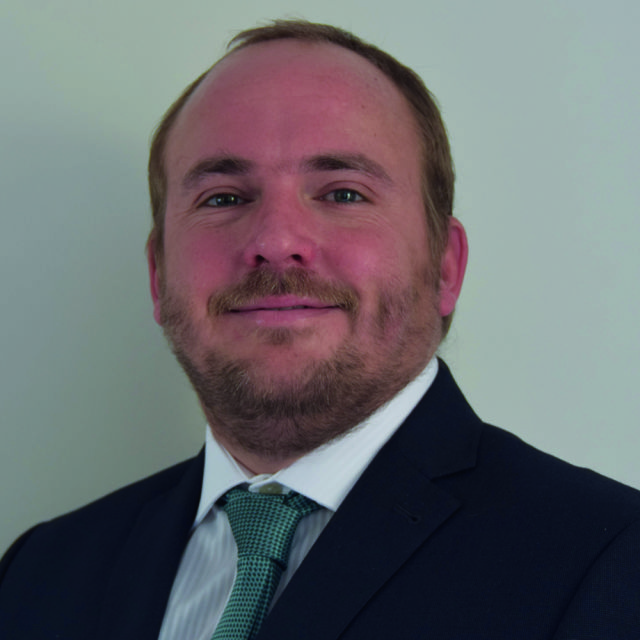 Andy Green outlines the current legislative requirements to reduce NOx emissions and how the commercial HVAC sector should continue to implement change.
From offices and residential apartment blocks to hotels and schools, commercial buildings must carefully balance efficiency and equipment performance in order to provide a comfortable environment for a building's occupants while keeping energy costs to a minimum.
Improving indoor air quality within these types of buildings has been a commonly addressed topic in recent years for the UK with increasing awareness of the implications of pollution on the environment and people's health. In particular, nitrogen oxide (NOx) emissions have been highlighted as a key pollutant that needs to be reduced where possible and legislation has been put in place to do so.
Nitrogen dioxide specifically, is a well-known combustion pollutant which is produced when fuels are burned. Key sources for this harmful gas therefore include exhaust fumes from road transportation and combustion plants used for heating and hot water production as well as industrial processes, making it a significant problem in urban areas.
2018 was a positive year for legislative enforcement in this area. However, with lots of different legislation commenting on NOx emissions, it can be difficult for contractors and facilities managers working within the building services sector to navigate the changes to find information relating to gas-fired heating systems in particular.
In July, for example, the Cleaner Heat Cashback initiative was launched to improve London's air quality by incentivising London-based SMEs to install new and cleaner heating systems in place of old inefficient boilers. The £10 million scheme launched by Mayor Sadiq Khan offers 30-40% cashback and has been well received.
As of September, the Energy-related Products Directive (ErP) has set out maximum nitrogen oxide (NOx) emissions from heating systems of up to 400kW in size as part of its target to reduce energy consumption and greenhouse gas emissions by 20% as of the year 2020. For oil-fired boilers, these maximum levels are 120mg/kWh and for natural gas and LPG boilers the restriction is 56mg/kWh.
In addition, compliance dates for the Medium Combustion Plant Directive (MCPD) have started to come into effect for new and existing combustion plants with a thermal input between 1MW and 50MW. For example, as of December 2018, new plants of this size with natural gas boilers must meet a maximum NOx emission level of 100mg/Nm3. Existing plant operators have significantly longer to comply. January 2025 will be the key date for existing plants of 5MW or higher and January 2030 will be the compliance date for those with a thermal input of between 1MW and 5MW.
Most recently though, we've seen the introduction of the government's Clean Air Strategy which sets an ambitious, long-term target to reduce air pollution and people's exposure to particulate matter (PM) in the UK. However, while the strategy is right in pointing towards the likes of transport and industrial processes as key contributors to NOx emissions in the UK, it fails to address the NOx emissions from gas-fired boilers. What's more, given the success of the Cleaner Heat Cashback scheme, and that it operates on a first-come-first-served basis, the Clean Air Strategy would have been the fitting follow-up to continue the momentum of reducing NOx emissions from gas boilers.
BREEAM is the leading authority in assessing and certifying the sustainability of buildings in the UK and awards credits in order to determine the overall standard of any development. Included in any assessments is the performance of assets and installed services within buildings and how they affect the environment and efficiency.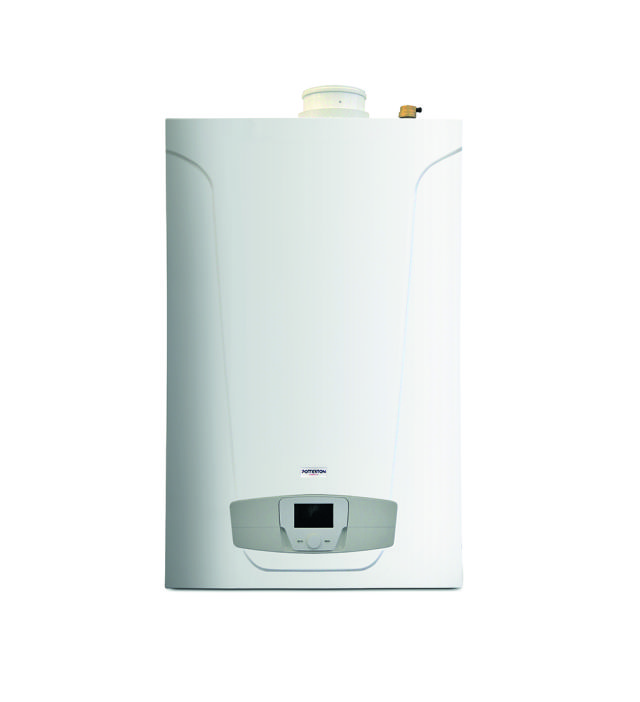 NOx levels have been highlighted as a key area of improvement and in BREEAM's New Construction 2018 (UK) there are new NOx thresholds set out based on high and low pollution locations.
A high pollution location refers to any developments within a local authority Air Quality Management Area (AQMA) with a NOx level of over 15 μg/m³ averaged over a year. For example, a gas boiler with a maximum NOx emission level of 27 mg/kWh in a high pollution area would receive one BREEAM credit, but two credits if its emissions were reduced to 24 mg/kWh.
When it comes to meeting NOx requirements, boiler and burner manufacturers are responsible for improving their systems with combustion control techniques such as lowering combustion temperatures, burner modifications and flue gas recirculation to reduce NOx levels.
Thankfully, many boilers are already available which have taken lower NOx levels into account. For example, the Potterton Commercial Sirius three range of stainless steel floor standing and wall-hung commercial boilers, available in outputs from 50 to 250kW, offers NOx emissions as low as 17mg/kW for maximum BREEAM credits. This is thanks to Sermeta bluejet burners which have a 3-dimensional surface to provide excellent flame retention both at boiler start-up and in extreme conditions such as in intense cold. This flame stability makes it possible to work on a wider CO2 adjustment range and thus reduce NOx and CO emissions by up to 50%.
Switching to alternative, cleaner fuels is another method of reducing NOx. With the potential introduction of hydrogen into the gas network as a future fuel source for HVAC systems, manufacturers need to consider how they can ensure optimum boiler performance while catering for subsequent changes in gas quality. For example, understanding how low NOx will affect efficiency, turndown and capacity is important along with the development of gas-adapted controls.
While the onus is on manufacturers to ensure new heating systems comply with maximum NOx levels, it is important for end-users and those working in the building services sector to be aware of upcoming legislative changes. As such, the commercial heating sector needs to continue to educate its customers on the importance and benefits of low NOx heating solutions in the drive to improve air quality within commercial buildings and make boilers more efficient and environmentally friendly. Ultimately, upgrading a heating system to a low NOx alternative could be a critical step to reducing a building's environmental impact and improving efficiency, all while gaining important BREEAM credits.
Andy Green is technical director at Potterton Commercial
Related links:
Related articles: