From copper to Brexit: free BSRIA Guides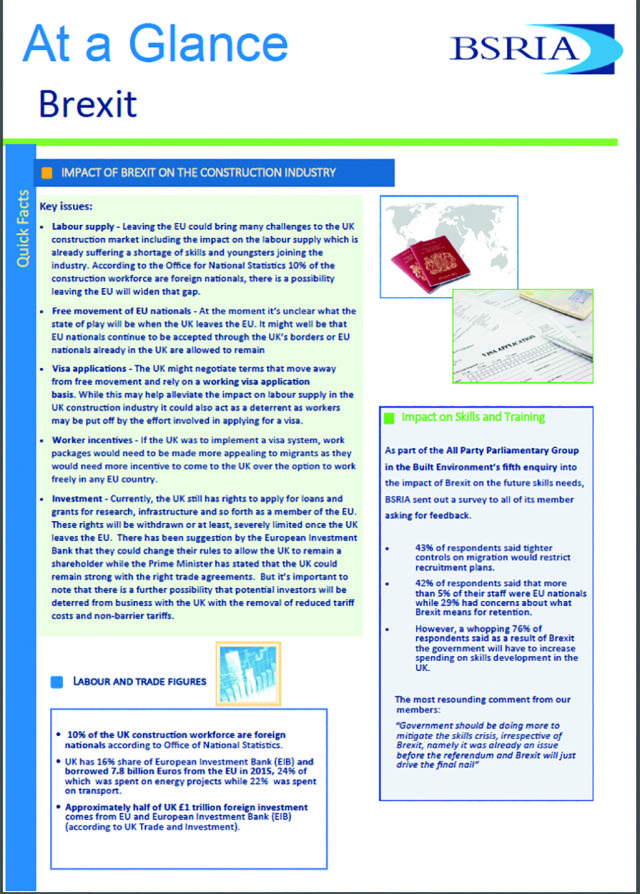 BSRIA is offering a series of free Topic Guides, which are available to download from its website - non-members will also be able to access the information free.
The BSRIA Topic Guides offer high quality, reliable information on a wide variety of subjects.
These include Soft Landings and business-focused maintenance; copper corrosion; offsite construction for building services; and BREEAM.
There is also a Topic Guide to Brexit which aims to offer a quick overview of this complex topic and what the implications may be for the industry.
To download the guides, simply visit the link below.
Related links:
Related articles: