Cable news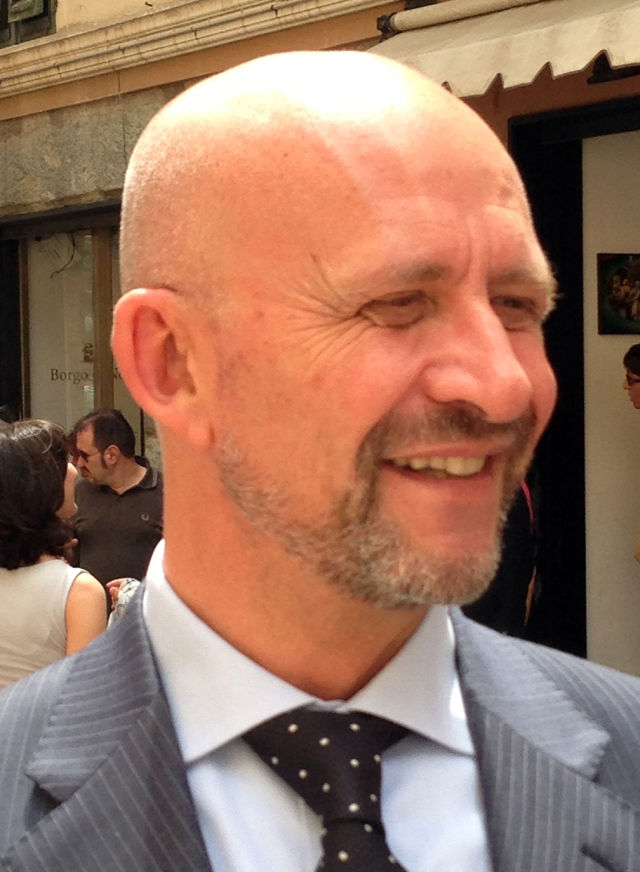 Dario Giordani explains how the Construction Products Regulation keeps cables safe from fire, and why it concerns everyone in the industry.
From transport to data networks to buildings, we rely on cables to keep everything running to the standard that we have come to expect. However, the performance, reliability and safety of these cables can't just be taken for granted. A badly selected cable, or one that isn't properly managed, can potentially release hazardous gases and even cause fires. It's important that the right cables are selected for their intended job to ensure safety for all involved.
Thankfully, with international legislations such as the Construction Product Regulation (CPR) in Europe, that has become a much easier job.
Key factors for cable fire-testing
When designing cables for fires, five key factors are considered and tested:
Smoke opacity
Emissions of hazardous substances
The speed of propagation of flames along the cable
The level of heat released
The creation of flaming droplets
In an emergency, these factors become critical for security and control. Especially in inhabited buildings, cables must limit the spread of fire and flaming droplets, the smoke density and the release of hazardous emissions. The latter is particularly important as statistics show that the most fatal injuries in the event of a fire are as a result of smoke inhalation.
Furthermore, some cables will come into play during a fire by powering exit signs (leading the way to escape) or fire safety equipment such as sirens and sprinklers. It is therefore critical that these cables can function properly in the event of a fire.
Creating a common language to compare cable standards
However, in the absence of a common language and standards in different construction markets, construction companies can find it difficult to choose the right cable that meets their needs and has sufficient fire safety specifications.
As a result, the European Union introduced cables into the Construction Products Regulation (CPR). The CPR is a protocol that European manufacturers of construction products submit their goods to, in order to certify their quality and performance. It contains common technical language for all stakeholders in the construction industry to use, including the regulatory authorities of member states and incumbent operators, manufacturers, distributors and users (architects, engineers and contractors).
In fact, if a cable isn't CPR certified (i.e. marked with the CE mark), then it can't be installed in buildings inside the EU. All CE-marked cables (whether that be power, telecoms, fibre optics, data, or any other types) are aligned in internal fire performance and the release of dangerous substances in normal operation, dismantling and recycling.
How the CPR works
If a manufacturer wants to obtain a CE mark (and as explained, if they want to sell their cables in Europe, they must) they have to have their product put through third-party laboratory tests while taking full legal responsibility of their product performances. Then, they can issue a Declaration of Performances (DoP) before placing the product on the market.
The CPR defines listed performances required and test methods used to define the classification of cables. They're quite specific and the criteria includes Gross heat of combustion (PCS), vertical flame spread and total heat release.
But the testing doesn't stop there. Every four months, a third-party laboratory will take samples of the cable and conduct repeat tests to ensure its quality. Internal tests also take place – for example, Nexans always makes an internal validation of its cables in its accredited laboratories before their certification.
Thanks to the CPR, the current protocol for testing and assessment of performance is thorough and advanced, in order to ensure reliable cable performance in the event of a fire. The initial and ongoing assessment alongside the continued surveillance makes CPR the most advanced system for testing cables in the world.
Why the CPR concerns you
Regardless of your role in the cable supply chain, whether you are a wholesaler, specifier or installer - you have specific legal responsibilities when it comes to fire safety and being CPR compliant.
Specifiers must ensure that eventual fire hazards have been considered. Installers must ensure that the level of classification of cables complies with local regulation and the cable you plan on installing is CPR certified.
In terms of cable management, it's distributors' responsibility to check that the cables they are buying and / or distributing have a correct CPR CE mark in line with local regulations. Also, that the intended use of the cable is written on the label (or any other accompanying document) in line with its destination. Not only this, it is also their responsibility to check that the DoP is correctly composed and available. If you fail to do this, you are like to find yourself not compliant with the law and undermining safety of those exposed to the cables .
The introduction of CPR has led to a more standardised level of safety across the European cable market and established confidence in customers. It has given all involved stakeholders a shared, common language by which to grade cables, making it easier for construction companies to make more informed decisions.
Dario Giordani is European product manager, Fire Safety at Nexans
Related links:
Related articles: