Viega launches new industry brochure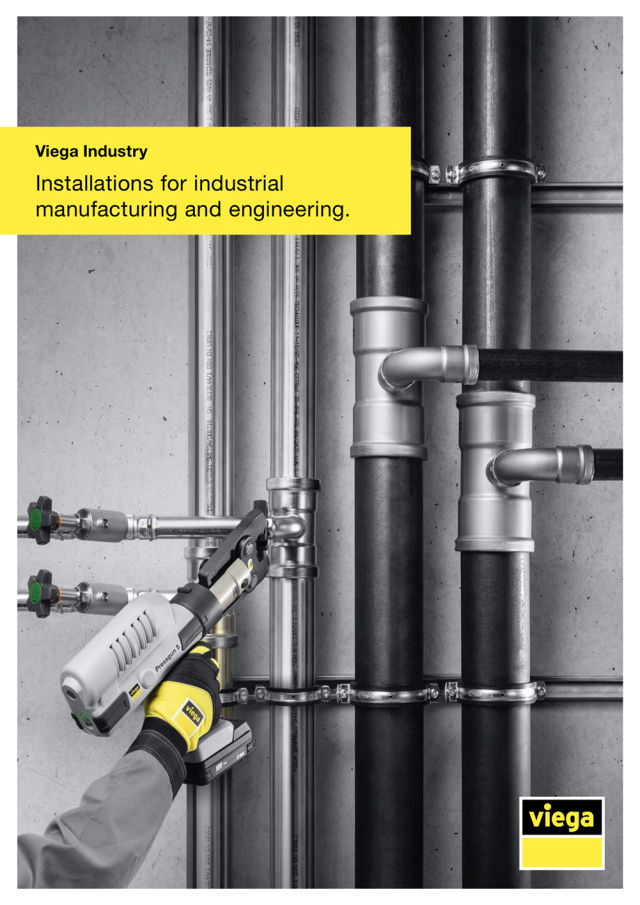 Viega has launched a new industrial sector brochure detailing its product solutions for a range of specialist applications. This clear and concise guide provides an overview of Viega piping and press connection technology and how it can help meet the specific requirements of industrial, manufacturing and engineering environments.
Within the brochure customers will find information on Viega's innovative and market leading Megapress system. The first press connection solution developed for use on thick-walled steel tube, Megapress provides a clean, safe and simple alternative to threading or welding tube and delivers as much as an 80% time saving on larger diameter tubes.
The new brochure also contains an outline of the products and systems ideal for potable water applications, such as the Sanpress Inox press connections, the Easytop sampling valve and the Viega Hygiene+ flush system.
"Viega has a long history of providing high quality solutions to specialist industries including manufacturing, shipbuilding and off-shore operations," says Scott James, director at Viega. "Our press connection systems offer a quick and clean install for environments where eliminating contamination, leaks and defects is crucial. The new brochure gives our customers an overview of what we offer and an easy to understand guide to help them find the right solution."
Related links:
Related articles: