Going up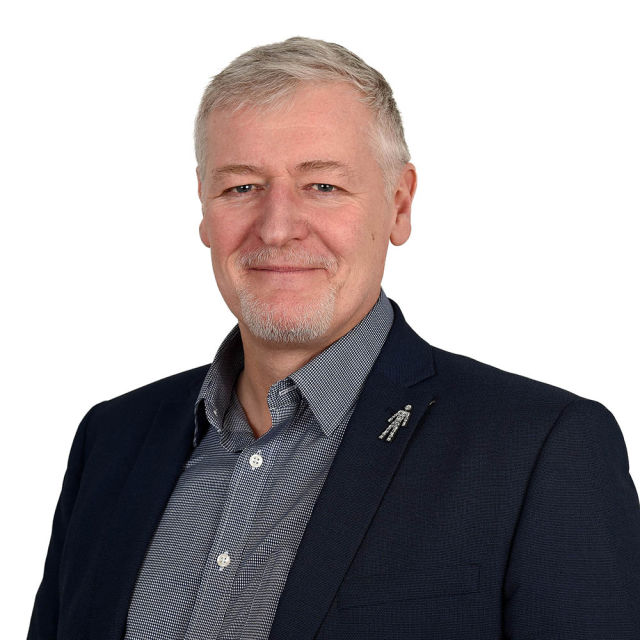 The trend in the commercial market for more and taller high rise buildings is showing no sign of letting up. Here, Rob Jacques looks at the pivotal role that system pressurisation has to play in delivering effective heating and cooling.
Look at many city centre skylines and it's pretty apparent the number of high rise buildings is increasing. For example in London, 2019 will see a record 76 of these giants added to the cityscape with another 541 in the pipeline*.
As any good engineer knows, once you get above a certain static height then the pressure becomes too great to easily release dissolved gases from the heating system liquid. This release is essential, because it is a fundamental that air in a system is a bad thing. It can impact on the system's efficiency in many different ways, leading to noise, cold spots, higher energy bills, corrosion, additional maintenance and, ultimately, breakdown.
Also, when buildings are so tall it becomes increasingly difficult to predict exactly where the air bubbles will occur because the temperature and pressure both affect this process. For a heating system a static height of anything above 15 metres will soon see things becoming troublesome, while for a cooling system it is as low as just five metres.
So while deaerators and dirt separators are all that a typical domestic property will need, for the commercial 'big league' it's a whole different ballgame - which is where a pressurisation unit, with an integrated vacuum degasser, comes to the fore.
A pressurisation unit is comprised of a make-up unit and an expansion vessel, which can be a tank or a cylinder. The make-up unit constantly monitors system pressure and, when needed, adds refill water stored in the vessel to maintain a minimum pressure.
To meet the British Standard EN12828 the unit has to maintain at least +0.2 bar at the highest part of the system under static conditions. It must also ensure positive pressure at all points at all times and be fitted with system-warning indicators.
As the fluid in the system heats up it expands and the expansion vessel acts as a kind of overflow. When the water cools the vessel replaces water back into the system.
Should the pressure move outside the designed operating range an alert is sent to the end-user. However the make-up unit cannot do anything to reduce pressure if it exceeds the maximum.
When it comes to methods of control for maintaining, and improving, the condition of the system fluid, pressurisation is the most important. After pressurisation comes air, then dirt, and finally chemicals. Each of these has a role to play in a heating system's hydronic stability.
But pressurisation is the most important because if the pressurisation unit is incorrect this will create an air problem, leading to dirt and, typically, a high chemical usage. You cannot fix any of the 'upper' levels without first correcting the foundation - the pressurisation.
Today's highly efficient heating and cooling systems are designed to work at their most effective with 'air-free' water. For larger buildings this requires a vacuum degasser to be integrated with the pressurisation unit.
Vacuum degassers work by reducing the pressure in the vacuum vessel that sits within the unit. This liberates dissolved gases from the system liquid in the vessel and the accumulated gases can then be expelled.
These powerful vacuum degassers are needed because 'ordinary' in-line deaerators will not work anywhere near as effectively in high-rise offices and other tall buildings. By continuously degassing quantities of the system liquid, the vacuum degasser keeps the negative effects of dissolved and liberated gas to a minimum.
As buildings have grown in size so the requirements for larger, more powerful vacuum degassers have grown. The latest can degas up to 1,000 litres of liquid an hour. The drive for efficiency and energy-saving has also seen manufacturers increase the level of connectivity, with more sophisticated vacuum degassers including 'intelligent' controls enabling remote access and operation via the cloud.
In the latest models, in-built sensors and controls continuously monitor the volume of removed air, and will switch off when the minimum dissolved gas level is reached. Installation is also easier, with engineers able to access quick installation guides by scanning a QR code on their mobile phones. Once commissioning is complete, control and monitoring can be achieved using a touch screen on the unit, through a building management system or via the internet on a PC, tablet or smartphone.
Functions such as on/off, error and alarm reset, and degassing, refill and boiler interlock on/off can be controlled remotely, while parameters can be set for such things as system pressure, refill pressure and boiler interlock.
The most modern feature a comprehensive unit status and event history, providing real-time data and enabling performance to be tracked in detail over time.
This higher level of information gathering will, among other things, enable predictive maintenance and servicing, leading to increased reliability and performance, and ultimately cost savings.
To be in line with UK water regulations, specifiers should also look for a vacuum degasser unit that includes a Category 5 break tank. Not all vacuum degassers have them. The break tank ensures that a 'more than adequate' backflow prevention is achieved, while avoiding costs associated with the alternative solution of an RPZ (Reduced Pressure Zone) valve.
There are four issues that regularly crop up around pressurisation in under-performing systems.
1. Poor design – the industry is becoming de-skilled, especially in pressurisation knowledge. Industry standards are not followed and shortcuts are taken, with price often dictating. The attitude is taken 'we've always done it this way', without taking the latest practices into account and sometimes leading to an expensive fix.
2. Installation errors – the expansion vessel and / or the pressurisation unit is located in the wrong place and sometimes connecting pipework is the wrong size.
3. Mistakes in commissioning – the pre-charge and cold fill pressures are incorrect.
4. Poor maintenance – there's a failure to check and adjust the pre-charge pressure of a vessel at least every 12 months.
All the above can be avoided if those involved in the process, from specification to installation, take time to appraise themselves of the latest developments, ensure that calculations are fully worked through and follow best practice, including regular
Rob Jacques is national account and technical sales manager for Spirotech. Annual Tall Building Survey published by New London Architecture.
Related links:
Related articles: