ECS scheme reaches new milestone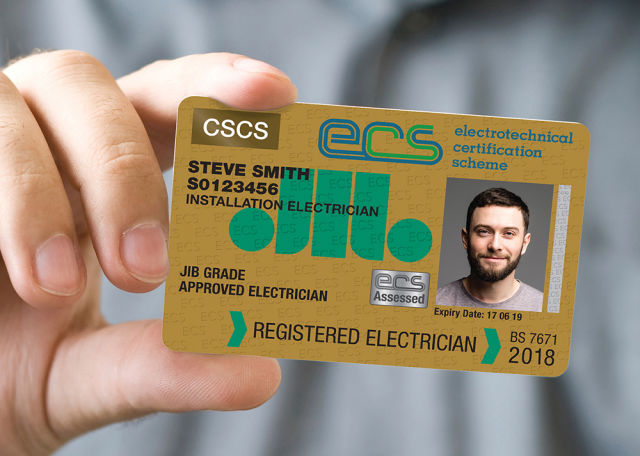 Over 20,000 ECS cardholders have now signed up for the ECS registered electrician status.
Initially launched in October 2017, when BS7671:2008 (the 17th Edition of the Wiring Regulations) were in place, the number of cardholders achieving the recently introduced BS7671:2018 (the 18th Edition) has steadily grown. Now over half of all ECS Registered Electricians hold the 18th Edition qualification, with more upgrading from 17th to 18th each month.
The JIB established ECS Registered Electrician status to recognise those who are not only working at the industry-recognised Level 3 standard, but also have the current edition of the Wiring Regulations.
Registered Electrician cardholders can gain a well-deserved endorsement for their professionalism and skills, stand out amongst their peers and get a valuable boost to their status and credibility. For electrical contractors, it's an opportunity to demonstrate that their electrical workforce is up-to- date on the latest industry technology developments and is committed to maintaining this level of professionalism.
Steve Brawley, JIB Chief Executive, commented: "I am very pleased at the success of the ECS Registered Electrician status, which we launched under two years ago. Our cardholders have shown their appetite for demonstrating that they hold the latest edition of the Regs and we must congratulate them for raising the bar."
To be eligible for Registered Electrician status, cardholders must meet the existing gold card requirements for an Installation or Maintenance Electrician, hold the BS7671:2018 qualification and sign up to a Code of Professional Conduct, which includes a commitment to working professionally and responsibly.
Related links:
Related articles: