ECS Annual Review Highlights Raising Standards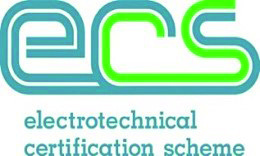 The Electrotechnical Certification Scheme (ECS) has released its 2022 Annual Review, which highlights the cross-industry engagement to raise competency standards, the ongoing success of ECS Check, and the launch of the CSCS Smart Check app.


ECS works alongside more than 100 organisations across electrical, fire and security, digital, network infrastructure, building controls, audio-visual, and the wider electrotechnical sector to collectively raise standards. In collaboration with other organisations, ECS reached significant milestones and contributed to key industry developments that will be vital to the advancement of the electrotechnical industry.


More than 2,000 organisations have now registered with ECS Check, the free to access digital system that allows main contractors and clients to verify the ECS card of electrical personnel working on projects. April 2022 saw the launch of CSCS Smart Check, representing a historical and progressive step forward in building quality and safety. For the first time, all 2.1 million cards displaying the CSCS logo can be verified using a single app.


The three-page document also reports on the Building Safety Act, Industry Group updates to the ECS Electrical Safety Unit and the resounding success of Remote Invigilation, the online assessment service for ECS Assessments.


Related links:
Related articles: