Tracking and prediction tool from Arbnco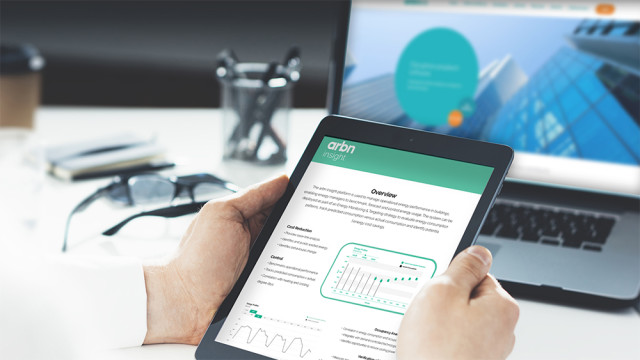 Glasgow-based building energy performance company, Arbnco, has launched a new smart building tool that is able to benchmark, track and forecast energy consumption, providing a level of data analysis and building control previously unattainable for the UK commercial property market.
The software, Arbn Insight, will enable building managers and owners to compare their building's energy performance against its peers, predict future performance based on climate predictions, and offer behavioural and practical recommendations for improvements.
Designed to transform building data into actionable insights, the software can be used to analyse the performance of a single building, or deployed across an entire property portfolio.
After the raw data file for a building - containing size, age and energy consumption - has been uploaded to the platform, and data on occupancy hours and building function has been inputted, energy managers are presented with a forensic analysis of operational energy performance, which can be broken down into months, weeks, or days.
The software's benchmarking function allows energy managers to easily compare the building's performance against its peer buildings; for example, whether it is consuming more energy for lighting than a typical building of its size, function and occupancy levels should require.
After an energy wastage figure is identified, Arbn Insight makes improvement recommendations - both behavioural changes (such as switching off lights in meeting rooms), and technical changes - with estimates for subsequent energy savings made. Analysis is also carried out on the relationship between energy use and temperature, delivering an understanding of energy performance independent of the weather.
Related links:
Related articles: