Zumtobel Lighting returns for upgrade on original installation - 12 years on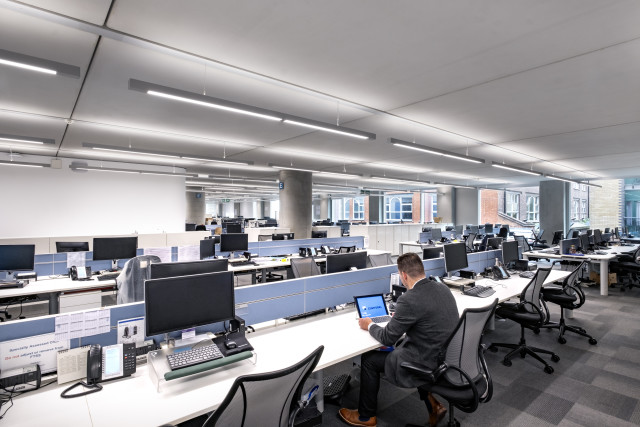 Zumtobel has supplied a lighting upgrade for Southwark Council's office headquarters, renewing the original installation they supplied 12 years ago.
A variety of Zumtobel's luminaires have been installed and include, LINCOR, SLOTLIGHT infinity, MELLOW LIGHT infinity, LINETIK, PANOS infinity, LINARIA and VIVO, with a planned upgrade of Zumtobel's existing LITENET lighting controls. The new luminaires have been integrated with the existing TECTON continuous-row lighting system. TECTON is a system that copes effortlessly with various lighting requirements, both at the time it is installed and for future changes. The TECTON trunking forms the functional backbone of the system, it's a simple matter of replacing or adding lighting modules, light sources or optics as required.
Zumtobel produced a range of special length LINCOR luminaires for suspension in the office areas to deliver high visual comfort with superior and independent direct/indirect illumination. The downward LED light points are first homogenised in a primary mixing chamber, after which the light is directed to the task areas with perfect glare control. The scheme has been designed with flexible suspension positions to match exactly with the pre-existing FREELINE luminaires, the cable entry has also been positioned to be identical.
Related links:
Related articles: