Hire ambitions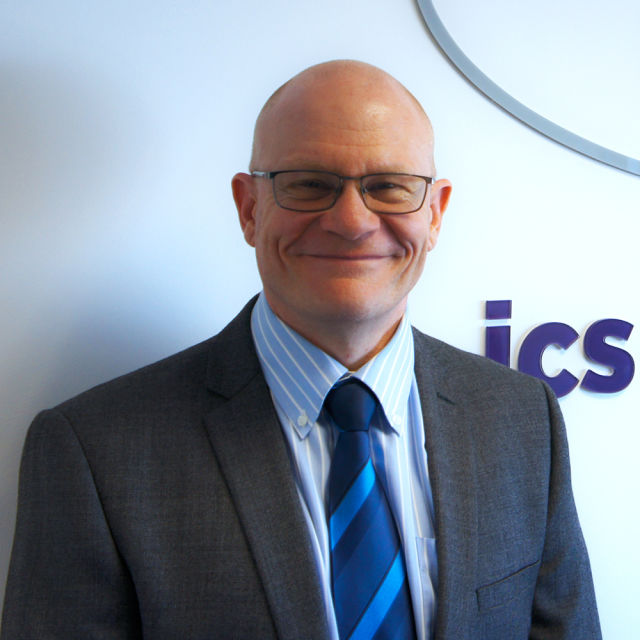 More than being the answer in an emergency, boiler hire has other advantages. Russ Baker discusses how customer considerations are changing.
Economic uncertainty and the spectre of Brexit are forcing businesses to be extra-cautious about making new capital investments.
We all know that whenever there is uncertainty in the economy this leads to a restriction on capital investment. But in our industry, there is one area where this nervousness is fuelling demand and that's the popularity of renting rather than purchasing commercial heating boilers.
That popularity is not just linked to uptake, contracts are getting longer too. A rental period of five years' duration is now a regular occurrence and we are supporting more and more customers through the process of removing all their own plant and replacing it with rental. Mirroring the growth of subscription-based products such as cars, entertainment and home-cooked meals, business purchasers are increasingly comfortable with relinquishing themselves of the hassles of ownership and leaving it to the experts.
Boiler hire is still often driven by expediency, where customers find themselves in an emergency and need a boiler quickly. It's a case of price and availability: I want it now and I want it cheap is the attitude of clients. But demand is changing in one important way: many customers are now realising they should look beyond the monthly rental charge and consider the boiler's energy efficiency, due to its effect on whole life cost. The rental price of some boilers might be higher than others, but if they reduce fuel consumption – and some do significantly – they will be more economical overall. It's encouraging that these days, more often than not, when given a choice most customers recognise the benefits of an efficient and reliable unit.
Boilers need to be compact, secure, user-friendly, easy to maintain and serviceable
For every £1 spent on hiring or buying equipment, another £7 or £8 will be spent on keeping the machinery going. Reliability, serviceability and component life affect this and energy consumption is hugely important. More and more businesses recognise the need to behave with environmental responsibility, because of the commercial motive: hiring a well-maintained, energy-efficient boiler might cost a little more in the fixed weekly hire rate, but fuel consumption can be reduced by as much as 30 per cent.
Of course, some sectors are more sensitive to this than others. It's still going to be hard to convince the construction industry to look beyond rental charges. Running cost is not a long-term concern that belongs to them.
There are other changing factors that boiler hire companies and their customers alike need to take into consideration, particularly as the competition for space gets tougher, and cities such as London are taking air pollution so seriously. As packaged plant needs to be situated ever closer to residential buildings, fumes and NOx emissions as well as safety and regulatory compliance are increasingly important.
When we started up a boiler hire business a decade ago, we approached the market in the same way as for our long-established chiller hire division. Cooling technology is a market where companies have to be very aware of their environmental responsibilities. There is a widespread deep understanding of the regulations concerning the use of refrigerant gases and the duty of care around the uses of chemicals such as glycol and other heat transfer fluids.
We researched the frameworks for heating and were surprised at the lack of knowledge around safety regulations. Through this process, we discovered that many boiler hire installations are non-compliant. An important example is the U5 radius stipulation around the boiler's chimney, which varies with the size and type of boiler. We had a process for understanding what the rules were, to avoid the products of combustion (POC) building up and diesel fumes travelling through neighbouring open windows. We started to challenge customers as to the locations of existing plant and also about procedures for spillages during diesel deliveries. It was an uncomfortable process, but now full site surveys are the norm.
Boilers need to be as compact as possible too. Whenever a customer has a requirement for boiler hire, it's usually something they didn't expect they'd need and it's a large addition to their site. Even when provided with the dimensions, they are shocked when we arrive with the kit.
A typical boiler hire package will be available with outputs of 150 kW, 300 kW, 600 kW, 1.3 MW, and 2 MW. Whatever the output, we specify Viessmann boilers wherever possible for their quality, longevity, 90 per cent efficiency and first-rate technical support and training. We specify compact low-temperature boilers such as the Vitoplex SX2A, which is available with heating outputs from 90 to 2 MW. These units are most often found in large residential and apartment buildings, large offices and commercial premises.
In the packaged hire industry, Brexit and uncertainty is fuelling demand, according to ICS Cool Energy
ICS Cool Energy commonly specifies the Vitoplex SX2A, which we choose to run on diesel (condensing gas and oil boilers are available), because it works well in almost any environment. It's unusual for a contemporary boiler in being high water content, yet capable of working at the high temperatures other light-weight models cannot cope with. The boilers are fitted with Weishaupt burners for long burner runtimes, fewer cycle intervals and to keep NOx emissions low, but Viessmann will supply the boilers with alternative burners, if customers prefer.
Other key packaged plant and boiler features to look out for involve their physical security. Back to the point about being so short on space in this country, customers want ever more robust containers that are lockable, tamper-proof and secure from any imaginable form of human contact, from mild curiosity to serious attempts at abuse!
It's also important that the hired boiler is user-friendly, easy to maintain and serviceable. Our customers appreciate a user interface that is clear and intuitive. The interface with the customer is laid out so that it's a simple user-friendly controller. Customer peace-of-mind can be guaranteed, knowing that the machinery can be remotely monitored. We house our boilers' in weatherproof secure canopies and containerised plant rooms which are ideal for easier installation and maintenance.
When or if they move onto a permanent boiler solution, customers who have been happy with the operation of their packaged plant often ask us what equipment we specified. The likelihood is that if it worked well for them in a container outside, it will suit their needs from within a plant room and we're happy to assist.
While we may be stuck in Brexit confusion for some months or even years, the business world is doing what it does best and responding with solutions that work for customers, protecting and preparing them for whatever lies ahead. It is progress that we see the market resisting the temptation to go for the lowest boiler hire costs, which can turn out to be a false economy, and to think carefully about running expenses.
Russ Baker, UK hire director of ICS Cool Energy
Related links:
Related articles: