Hoval goes the extra few hundred miles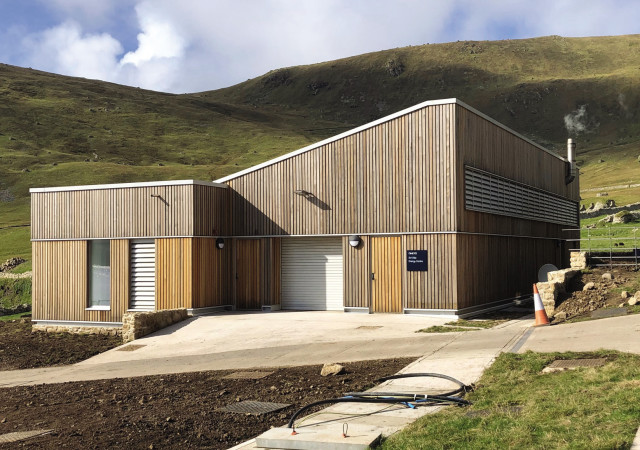 It's not just The Proclaimers would go five hundred miles...
Hoval boilers are well known for their ease of installation and commissioning but there are times when the boiler design can do nothing to mitigate external factors. Such was the case when Hoval engineer Phil James went to commission two Hoval UltraOil boilers at an energy centre serving a radar station on St Kilda – and what should have been a two-day journey took over a week.
St Kilda is a UNESCO World Heritage site in the northernmost part of the Outer Hebrides. It was evacuated in 1930 and is now home to a few contractors maintaining the radar station, as well as occasional visiting naturalists. Travel facilities to and from the islands are limited at the best of times but when the regular boat breaks down things get really challenging.
Rising to the challenge, Phil was able to hitch a lift to the island of Harris, with a passing diving boat, and then onwards to Skye in the same boat – journeys that took a few days in themselves. From Skye it was then a matter of using public transport and hitch-hiking for a further two days to get back to his car.
In all the journey took over a week but the radar station on St Kilda now has an energy-efficient boiler installation that will help to keep the cold out for the few people residing there.
Related links:
Related articles: