CentraLine sponsors Building Controls Industry Association Awards 2016

This year's awards of the Building Controls Industry Association received its highest-ever number of entries, 57% up on the previous year. CentraLine by Honeywell is proud to be the sponsor of one of the nine award categories — the Independent Building Controls and BEMS Installer of the year. There were eight finalists in this category.
• Associated Technology Services (ATS)
• BG Energy Solutions
• Comfort Controls
• Econowise Drives and Controls
• Electrical & Mechanical Controls (EMC)
• InTandem Systems
• Linear Control Systems
• Smith & Byford
This award is in recognition of the building controls and/or BEMS installer which demonstrates professionalism, commitment and an understanding of client requirements.
There are three judging criteria.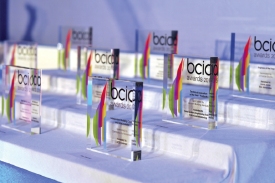 • Meeting client objectives on a specific project, including offering clear advice and guidance on building controls in terms of application and use.
• Building controls and BEMS delivery at a high level of excellence.
• Client satisfaction in the form of testimonials; these are viewed as particularly important.
Jim Sword, CentraLine by Honeywell and Ex-Or sales leader, comments, 'This prestigious award is sponsored by CentraLine by Honeywell, which has supported this category since the inception of the BCIA awards.
'Independent system installers and integrators are at the heart of the building control industry.
'Selection as a finalist is in itself recognition of high order of professional excellence.
'I am particularly pleased to see Smith & Byford, CentraLine's nomination, amongst the finalists.
'Good luck to all finalists in this really important BCIA award.'
Related links:
Related articles: